Lawsuits for Defective DePuy Knee Replacement Systems
If you or a member of your family have suffered from the early failure of a defective DePuy knee, experiencing symptoms such as pain, instability, bone damage and the need for revision, you may have grounds to file a DePuy knee lawsuit against the subsidiary of pharmaceutical giant Johnson & Johnson. DePuy knee lawsuits allow persons and families harmed by early DePuy knee failure to seek compensation for the medical expenses, pain and suffering that have resulted from this medical device.
Plaintiffs in DePuy knee defects lawsuits are seeking damages because DePuy knee replacement systems have been found to fail prematurely, in some cases requiring complicated revision surgery within a year of implantation. (DePuy knee marketing promises a life expectancy of 15 years.) Patients were not warned of the risks posed by DePuy knee replacement; it is only through the experiences of actual patients that the danger has been uncovered.
DePuy, a subsidiary of Johnson & Johnson, is the number two producer of knee replacement parts in the world. The company is notorious for its extensive hip device recall, paying billions in compensation to resolve more than 8,000 DePuy lawsuits in U.S. District Court. Critics say major DePuy recalls came much too late, long after the company was aware of the joint failure risk. Johnson & Johnson brought in $71.9 billion in annual sales during 2016.
DePuy Knee Lawsuits
If you or a member of your family were forced to undergo revision surgery as a result of a defective DePuy knee, you may qualify to file a DePuy knee lawsuit to recover compensation for damages you have suffered as a result of this defective medical device. Filing a lawsuit is the only way to secure compensation for medical bills, lost time at work, pain, suffering and loss that have resulted from early DePuy knee failure for your family. Our lawyers handle DePuy knee replacement lawsuits throughout the United States, and offer no-cost, no-obligation DePuy knee case review for persons throughout the nation who match this description. To discuss your situation in detail with an attorney and to learn about DePuy knee lawsuit time limits in your state, please complete our online contact form. One of our attorneys handling DePuy knee defect lawsuits will contact you promptly.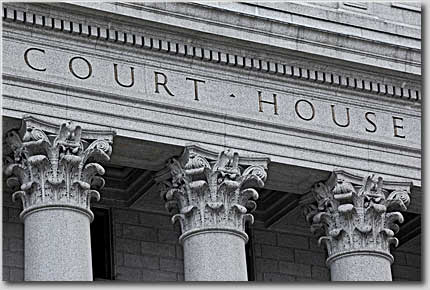 DePuy Knee Lawsuits Are Not Class Action Lawsuits
Many persons affected by defective DePuy joint replacement parts wonder if filing a DePuy knee lawsuit will result in meaningful compensation for their family. DePuy knee lawsuits will not be class action lawsuits in which those who file a claim can expect only a small, symbolic settlement. On the contrary, lawyers handling DePuy knee defect lawsuits believe persons and family members of persons who have suffered from complications of defective DePuy knee replacement system, including pain, instability, the need for revision surgery, bone loss, or other DePuy knee problems may be entitled to significant compensation. While DePuy knee lawsuits will likely be consolidated as Multi-District Litigation (MDL), each claim will be handled on its own merit and compensation will be determined based on the degree of suffering of each plaintiff.
DePuy Lawsuits: No Fees Unless We Collect for You
We will represent all persons involved in a DePuy knee lawsuit on a contingency basis, meaning our attorneys charge never charge any legal fees unless we win compensation in your case. For a free no-obligation consultation please fill out our short online contact form and one of our DePuy knee lawyers will contact you to answer any of your questions.
No-Cost, No-Obligation DePuy Lawsuit Case Review If You or a Loved One Suffered from DePuy Knee Complications
OnderLaw, LLC is a St. Louis personal injury law firm handling serious injury and death claims across the country. Its mission is the pursuit of justice, no matter how complex the case or strenuous the effort. The Onder Law Firm has represented clients throughout the United States in pharmaceutical and medical device litigation such as Pradaxa, Lexapro and Yasmin/Yaz, where the firm's attorneys held significant leadership roles in the litigation, as well as Actos, DePuy, Risperdal and others. The Onder Law Firm won $197 million in three talcum powder ovarian cancer lawsuits in St. Louis in 2016 and other law firms throughout the nation often seek its experience and expertise on complex litigation. For more information, visit www.OnderLaw.com or call 1-877-ONDER-LAW.