DePuy Knee Recalls: The Impact of Knee Replacement Recalls
Defective DePuy Knees Require Complicated Revision Surgery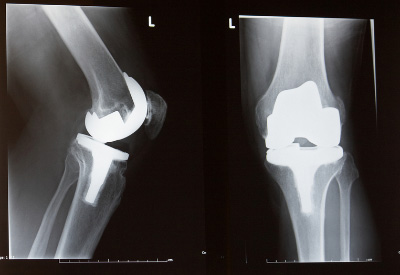 DePuy is most notorious in recent years for its massive and troubling hip recalls. Critics of the 2010 DePuy recall for faulty hip parts say the recall came much too late. Evidence suggests company officials knew of the early failure risk long before the public was warned. DePuy faced large-scale litigation in the form of multidistrict litigation. MDL 2197 awarded in a $2.5 billion settlement.
While this number seems staggering to consumers, many critics argue a company as large as Johnson & Johnson (which earned $71.9 billion in 2016) views such settlements as an expected cost of doing business at this scale. Many thousands of Americans suffered as a result. It is the belief of our attorneys handling national DePuy knee recall cases that filing DePuy knee lawsuits is the only way to elicit a DePuy knee recall.
There have been several DePuy knee recalls issued in the past two decades. The number of new reports to the FDA on problems with recent versions of DePuy knee replacement systems indicates more are likely to come. This page provides an overview of DePuy knee recalls to date.
2001 DePuy Knee Recall
The British Medical Devices Agency issued a DePuy recall for Hyamer liners used in implants. These components had been sterilized through a gamma radiation process, which is thought to have resulted in oxidation, making the liners brittle and prone to breakage. A reported 67.6% of patients suffered DePuy knee device failure within five years of implantation, which is 13x the expected early failure rate for these DePuy knee implants.
2008 DePuy Knee Recall
The next DePuy knee recall came in 2008, when the company recalled a meniscal bearing insert used in its LCS Knee Orthopedic Knee implant. The product was mislabeled, resulting in the wrong size parts being implanted.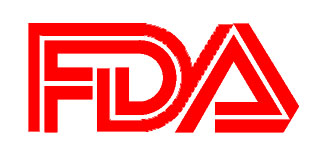 2009 DePuy Knee Recall
An international recall from DePuy in 2009 concerned the LCS Duofix femoral component. This device was never approved for use in the United States by the FDA, but revision surgery rates were particularly high in Australia.
January 2013 DePuy Knee Recall
A Class I recall, warning surgeons to immediately halt the use of LPS Diaphyseal Sleeves, was issued on January 4, 2013. Ten reports were made to the FDA documenting the tendency of this part to fail under normal physiologic loads caused by walking. The Urgent Medical Device Recall warned the part could fracture at the sleeve joint, resulting in loss of function or loss of the limb, infection, compromised soft tissue, and even death. These parts were manufactured between 2008 and 2012.
July 2013 DePuy Knee Recall
A second Class I recall was issued by DePuy in July of 2013, for the LPS Lower Extremity Dovetail Intercalary Component. The DePuy FDA Urgent Medical Device Recall warned surgeons to stop using the device immediately. The female component of the knee replacement part has a tendency to fracture at the dovetail under the pressure of the normal physiologic loads that result from walking. This DePuy defect results in pain, infection, loss of function or loss of limb, neurovascular injury, and the need for revision surgery.
FDA DePuy Defect Reports
The FDA collects Adverse Event Reports on DePuy knee systems. According to the FDA, the common DePuy knee failure signs are: tibial loosening, pain, infection, disassociation of insert, change in position of components, patella-femoral tracking, and lateral release. The most common causes of DePuy knee failures, according to FDA reporting, are: loss of / failure to bond, worn components, fracture, loss of osseo-integration, and metal debris deposited in the joint.
If you or a loved one is suffering one or more of these symptoms or another related problem, please contact your doctor immediately. In many cases, DePuy knee failure requires complex revision surgery and a long rehabilitation period.
Let Our DePuy Knee Recall Lawyers Help You
Our attorneys specialize in holding large corporations accountable when they've placed profits ahead of safety. Through settlements and winning verdicts, our attorneys have obtained millions for our clients. Let us help you today.
DePuy Knee Recall Lawsuits
Filing a lawsuit will allow you to hold the pharmaceutical company accountable for damage it has caused you or a loved one, while also providing real compensation for your medical expenses, suffering and loss. Contact us today for a free consultation.