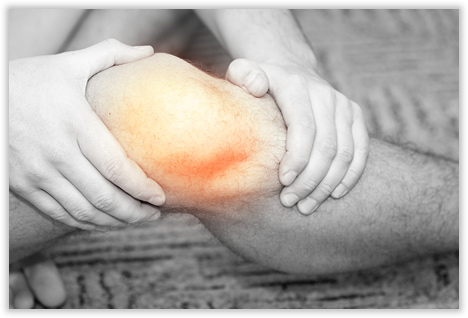 DePuy Knee Replacement Defects Put Patients at Risk for Bone Damage and Revision Surgery
DePuy knee replacement systems, which are the second most popular knee replacement parts in the world, have been found to fail prematurely. DePuy knee failure results in significant pain and suffering, the need for revision surgery, permanent and irreversible injuries, and in some case, life-threatening complications. Lawyers handling DePuy knee failure lawsuits believe persons and the family members of persons who have suffered early DePuy knee component failure may be eligible for significant compensation through filing a DePuy knee lawsuit. This page provides comprehensive information about documented DePuy knee problems as well as information about filing a knee failure claim against DePuy.
DePuy Knee Systems
DePuy, a subsidiary of Johnson & Johnson, manufactures and markets a wide variety of joint replacement parts, including several different DePuy knee replacement systems. Intended to reduce pain and restore moderate activity levels, DePuy knee systems replace the natural joint with an artificial joint. 660,000 Americans elect to have knee replacement surgery each year.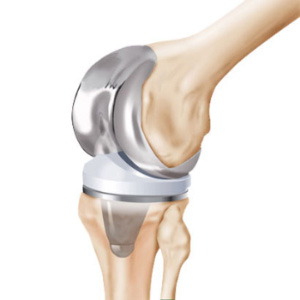 Knee replacement, or arthroplasty, is an invasive surgical procedure whereby the weight-bearing surfaces of the knee joint are replaced with artificial parts in order to relieve pain and disability. The medical device is made of plastic and metal parts, and is designed to work in place of the damaged knee joint.
Knee replacement surgery requires preparatory physical therapy as well as a long recovery period. After approximately 12 weeks of convalescence and physical therapy, most knee recovery patients are ready to resume moderate activity without pain.
DePuy Knee Failure
DePuy knee failure becomes evident when pain or other symptoms return to the joint following recovery. DePuy knee failure has been reported as quickly as months following the procedure, though 1-2 years after implantation is more common for defective DePuy knees to cause symptoms. Signs and symptoms of a defective DePuy knee include:
Pain: pain may range from extreme, constant or throbbing, to minor, when the joint is under stress.
Loosening / Instability: signs that the joint has become unstable include hyperextension and a feeling the knee is giving out. An unstable DePuy knee can cause damage to the ligaments and tissues nearby.
Joint heat: Feeling a warmth or hotness at the implant site is a normal symptom during recovery after knee replacement surgery. The return of a warm feeling after the normal recovery period has passed is a sign of a defective DePuy knee.
Swelling: visible swelling is a sign of inflammation, indicating a possible complication with the device.
If you or a loved one is suffering one or more of these symptoms or another related problem, please contact your doctor immediately. In many cases, DePuy knee failure requires complex revision surgery.
DePuy Knee Revision Surgery
Revision surgery to replace a defective DePuy knee is more complex than the initial surgery to implant the joint replacement parts. Basically, the original joint was removed and then replaced with metal and plastic parts that had to be connected to the remaining bones. Removing the replacement parts often results in a loss of bone, which can cause permanent problems in the joint. Recovery from revision surgery following DePuy knee failure typically can take 6 months.
Let Our DePuy Knee Defect Lawyers Help You
Our attorneys specialize in holding large corporations accountable when they've placed profits ahead of safety. Through settlements and winning verdicts, our attorneys have obtained millions for our clients. Let us help you today.
DePuy Knee Failure Lawsuits
Filing a lawsuit will allow you to hold the pharmaceutical company accountable for damage it has caused you or a loved one, while also providing real compensation for your medical expenses, suffering and loss. Contact us today for a free consultation.