A Physically Active Generation Demands More Knee Replacement Surgeries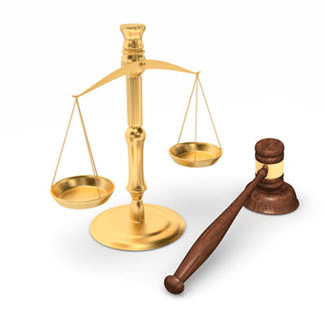 The DePuy Attune knee replacement device tried unsuccessfully to meet the needs of an aging, yet more physically active, American population
Monday, August 6, 2018 - Back in the 1960's and 70's, affluence in America was associated with people leading a leisurely lifestyle. For the last few decades Americans have been educated to value physical fitness as a means to better health. What was overlooked, however, were the consequences of an active lifestyle on the joints of the back, hips, and knees. While regular light exercise is indeed beneficial to one's health, exercise taken to the extreme can result in a lifetime of degenerative joint problems.
Osteoarthritis of the knees is starting to show up much earlier in life as a consequence of Americans leading a more active lifestyle. The mostly sedentary lifestyle during the period of the 1930's to 1970's resulted in people's knee joints lasting until they were in their 60's and 70's. Today's more active physical fitness culture makes it is not unusual to see people in their 40's developing osteoarthritis that requires knee replacement surgery.
Some orthopedic surgeons have said that the knee was not designed to play sports and that quickly starting and stopping, running, jumping and landing on the knee incorrectly can cause the connective tissue surrounding and supporting the knee to tear and sometimes snap and require surgery to repair. When the protective cushion that prevents bone to bone contact is torn surgery is needed to remove the cartilage. Most knee injuries that require surgery will eventually result in osteoarthritis later in life. According to the Washington Post, around 80% of young adults that experience a sport-related knee injury will eventually develop arthritis.
Osteoarthritis pain from old sports injuries becomes unbearable as a person approaches their 70's and 80's. Total knee replacement is usually recommended when knee pain can no longer be treated with medication. An aging, more physically active generation has created what is becoming the "knee replacement boom."
DePuy Syntheses sought to meet the need for knee replacement by bringing the DePuy Attune knee replacement device to market a few years back. Over the last decade, millions of people have had their knees surgically removed and replaced with the artificial knee device. The problem is that the DePuy artificial knee often causes more pain than the original knee condition. The DePuy knee has a history of de-bonding (coming unglued) at the point where the tibia (shin) bone is inserted into the device. This is due primarily to the DePuy Attune knee device's tibial sleeve being "one size fits all" and requiring shims to be inserted to achieve a proper fit. The tibial and shims are then covered in glue to fill in any gaps. Because the knee joint is required to carry a person's full weight with every step, the DePuy knee comes loose and is then free to twist from side to side. The only potential solution is revision surgery to add even more shims and glue. This solution is rarely permanent since a loosened DePuy knee can cause metal to bone contact and even more bone loss. Attorneys handling DePuy Attune knee cases and offering a free consultation to DePuy knee patients that suffered side effects or complications due to the recalled devices.
More Recent DePuy Knee Lawsuit News:
No-Cost, No-Obligation DePuy Lawsuit Case Review If You or a Loved One Suffered from DePuy Knee Complications
Onder, Shelton, O'Leary & Peterson, LLC is a St. Louis personal injury law firm handling serious injury and death claims across the country. Its mission is the pursuit of justice, no matter how complex the case or strenuous the effort. Onder, Shelton, O'Leary & Peterson has represented clients throughout the United States in pharmaceutical and medical device litigation such as Pradaxa, Lexapro and Yasmin/Yaz, where the firm's attorneys held significant leadership roles in the litigation, as well as Actos, DePuy, Risperdal and others. The Onder Law Firm won $197 million in three talcum powder ovarian cancer lawsuits in St. Louis in 2016 and other law firms throughout the nation often seek its experience and expertise on complex litigation.