Seniors requiring revision surgery also need to take a second, painful, lengthy rehabilitation period into account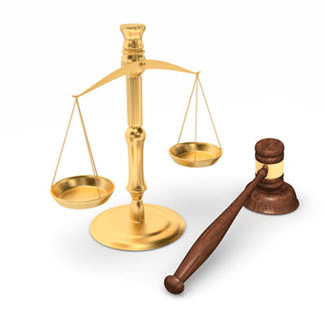 Seniors requiring revision surgery also need to take a second, painful, lengthy rehabilitation period into account
Monday, July 16, 2018 - DePuy Synthes, the maker of the DePuy Knee Replacement Device, continue to claim that patients can be back up and live a normal life in a very short period of time. That could be true if all knee replacement patients were young and physically fit, to begin with. The vast majority of knee replacement patients, however, are senior citizens, relatively inactive and overweight. For them, the physical therapy needed to rehabilitate one's self from the trauma of having their knee, femur, and tibia surgically sawed in half and ripped out are more than most seniors are willing to undertake. They will forever remain immobile without the use of a cane or walker. In addition, most senior citizens suffer from osteoporosis, a gradual weakening of the bone tissue in the hips and legs and most artificial knee sockets will become loose and wobble as leg bone tissue continues to deteriorate. DePuy Synthes and orthopedic surgeons feel that the benefits of having reduced pain with a new knee joint outweigh a patient's lack of being unable to perform the rigors of rehabilitation. Most rehabilitation centers recommend enacting a program of going to the local gym and working out on the weight machines at least three times per week, not exactly the type of leisurely retirement senior citizens expected to enjoy.
According to DePuy Synthes marketing material, "The knee is the largest joint in your body, comprising three individual bones: the shin bone (tibia), the thigh bone (femur), and the knee-cap (patella). The knee joint is lined with cartilage to protect the bones from rubbing against each other. This ensures that the joint surfaces can glide easily over one another. A healthy knee is characterized by strong stability as well as a good range of motion. In healthy knees, cartilage covering the end of each bone in the joint acts as a cushion." In a diseased knee, this cushion has deteriorated and painful bone to bone contact is being made when a patient walks. "Knee replacement is a surgical procedure that replaces diseased joint surfaces with implants that naturally mimic a healthy knee." (1)
For many DePuy knee replacement patients, their Attune artificial knee becomes de-bonded leaving them with more pain than the original knee condition they seek to alleviate. Senior citizens are then faced with being in a vicious cycle of having to have a revision knee surgery and perhaps cutting away even more bone tissue to ensure a tight fit. De-bonding at the point where the shin bone is inserted into the DePuy knee causes excruciating pain and can result in a fracture of the tibia and allow lower leg to rotate at will from left to right, never properly lining up again. The patient is then at a much greater risk of having a catastrophic trip and fall accident perhaps even down a flight of stairs.
All in all, the DePuy knee fails to live up to its advertised life of 15-20 years, and for some lasting a year or two may be more like it. Patients are urged to consult a DePuy Attune knee replacement lawyer to see if they qualify to file a claim against the company.
Source: (1) http://synthes.vo.llnwd.net/o16/LLNWMB8/US%20Mobile/Synthes%20North%20America/Product%20Support%20Materials/Brochures/DSUS-JRC-0614-0294_Attune_Brochure_singles.pdf
More Recent DePuy Knee Lawsuit News:
No-Cost, No-Obligation DePuy Lawsuit Case Review If You or a Loved One Suffered from DePuy Knee Complications
Onder, Shelton, O'Leary & Peterson, LLC is a St. Louis personal injury law firm handling serious injury and death claims across the country. Its mission is the pursuit of justice, no matter how complex the case or strenuous the effort. Onder, Shelton, O'Leary & Peterson has represented clients throughout the United States in pharmaceutical and medical device litigation such as Pradaxa, Lexapro and Yasmin/Yaz, where the firm's attorneys held significant leadership roles in the litigation, as well as Actos, DePuy, Risperdal and others. The Onder Law Firm won $197 million in three talcum powder ovarian cancer lawsuits in St. Louis in 2016 and other law firms throughout the nation often seek its experience and expertise on complex litigation.