DePuy Knee Replacement System is sold primarily to senior citizens in spite of the product's age warning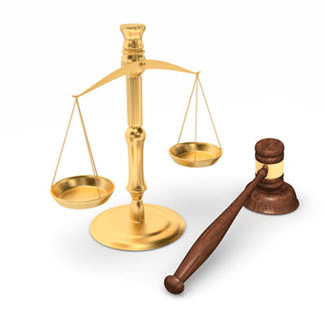 The Depuy website warns that "age" (assuming older ages) should be a consideration however that is the exact demographic knee replacement devices are marketed into
Friday, August 17, 2018 - The DePuy Attune website features a highlighted "Important Safety Notices" box that states the following warning: "The performance of knee replacements depends on age, weight, activity level and other factors. There is potential risks and recovery takes time. People with conditions limiting rehabilitation should not have this surgery. Only an orthopedic surgeon can tell if knee replacement is right for you."
Today over 75% and perhaps as high as 90% of all knee replacement patients are senior citizens age 65 to 85 years old. The primary reason they give for seeking knee replacement is to alleviate the pain they suffer from osteoarthritis, a deterioration of the protective cartilage in the knee joint that prevents bone to bone contact. Many senior citizens are finding, however, that they are in more pain after having had total knee replacement surgery than they were beforehand. Even though senior citizens tend to be less active, the DePuy Attune knee replacement device often fails because a senior citizen has experienced bone loss due to a pre-existing condition called osteoporosis.
According to the National Osteoporosis Foundation, "Osteoporosis is a bone disease that occurs when the body loses too much bone, makes too little bone, or both. As a result, bones become weak and may break from a fall or, in serious cases, from sneezing or minor bumps. Osteoporosis means "porous bone." Osteoporosis affects men and women over the age of 50. "About 54 million Americans have osteoporosis and low bone mass, placing them at increased risk for osteoporosis. Studies suggest that approximately one in two women and up to one in four men age 50 and older will break a bone due to osteoporosis.
Because of the unacceptably high rate of failure of the DePuy Attune knee replacement device in senior citizens, the DePuy website states that only patients with sufficient bone strength and health should consider knee replacement surgery. The fact of the matter is most senior citizens have neither sufficient bone structure nor are able to perform the rigorous postoperative physical therapy required of total knee replacement patients.
An ever-increasing number of senior citizens suffering bone loss are finding that their new replacement device comes loose at the point where the tibia is inserted. When debonding occurs the device is free to painfully twist from side to side leaving the knee replacement patient susceptible to catastrophic falling injuries. The solution to this is revision surgery. If the bone loss is severe enough additional bone removal could be required leaving shorter than the other. If you or a loved one have had knee replacement surgery that is required a revision surgery you should speak with a Depew knee replacement lawyer to see if you qualify to file a claim against the company for bringing a faulty medical device to market.
More Recent DePuy Knee Lawsuit News:
No-Cost, No-Obligation DePuy Lawsuit Case Review If You or a Loved One Suffered from DePuy Knee Complications
Onder, Shelton, O'Leary & Peterson, LLC is a St. Louis personal injury law firm handling serious injury and death claims across the country. Its mission is the pursuit of justice, no matter how complex the case or strenuous the effort. Onder, Shelton, O'Leary & Peterson has represented clients throughout the United States in pharmaceutical and medical device litigation such as Pradaxa, Lexapro and Yasmin/Yaz, where the firm's attorneys held significant leadership roles in the litigation, as well as Actos, DePuy, Risperdal and others. The Onder Law Firm won $197 million in three talcum powder ovarian cancer lawsuits in St. Louis in 2016 and other law firms throughout the nation often seek its experience and expertise on complex litigation.