High Demand for Joint Replacement Systems Lead to Defective Products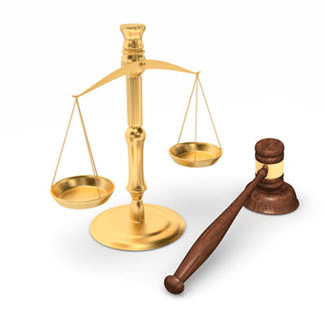 And aging and increasingly active older population leads to drastic increases in the joint replacement industry
Monday, June 5, 2017 - There once was a day that you could go to a doctor and expect to get an honest and respected prognosis as to what might be ailing you and an honest recommendation as to how to treat it. For centuries doctors earned the reputation of being above reproach when it came to the drugs they prescribed or surgery they advised. Today all this has changed and many people believe that asking a doctor what drug to take or what surgery they recommend is like "asking a barber if you need a haircut." The economics of the medical profession have squeezed doctors profits in some cases to survival levels and as a result, doctors are tempted to recommend the most profitable surgical alternative rather than one that might be in the patient's best interest.
One such surgical procedure that today is recommended in almost any and all knee injuries and knee conditions in patients over a certain age is knee replacement surgery. By 2024 the global market for knee replacement, now standing at $8 billion per year, is expected to grow by 25% to a staggering 12 billion. Today, knee replacements are being recommended in cases of osteoarthritis, rheumatoid arthritis, and post-traumatic arthritis, all of which occur due to aging, physical injuries, or genetic predisposition. In 2015, total knee replacement was the fastest growing sector of all surgical procedures, up 75% in the last decade. In 2016, Johnson & Johnson earned $71.9 billion in gross sales.
Granted, the knee may be the body's most fragile and overworked joint but that doesn't excuse the defects in the knee replacement product itself. In many cases, knee replacements don't work and patients are experiencing a lack of stability, infections, allergic reaction, chronic pain and sometimes total failure that causes falls, injuries and potentially death. Many knee replacement patients are suing the makers of their knee replacement, pharmaceutical giant Johnson and Johnson and their subsidiary DePuy Orthopaedics for damages such as reimbursement of previous medical expenses, payment of future medical expenses including related expenses, therapy, rehabilitation, lost wages, future wages, pain and suffering and other damages that have occurred from the company's negligence in failing to adequately warn patients of the defects inherent in the DePuy Orthopaedics' Attune Knee Replacement. Depuy Orthopaedics has a history of flooding the market with cheap, defective joint replacements having paid billions in compensation in more than 8,000 lawsuits in U.S. District Court. Plaintiffs have claimed that DePuy knew of the defects but issued recalls much too long after the company was aware of the joint failure risk to protect company profits.
Located in St. Louis Missouri, the personal injury attorneys at Onder, Shelton, O'Leary & Peterson, LLC are experienced and knowledgeable in handling serious injury and death claims in all 50 states. Our attorneys are zealous advocates in the pursuit of justice and leave no stone unturned in our investigations and representation. Having won almost $200 million in three talcum powder ovarian cancer lawsuits in St. Louis in 2016, the Onder Law Firm stands ready to help you get the justice that you deserve. If you have undergone knee replacement surgery and have suffered from the negligence of Depuy Pharmaceuticals, call the Onder Law Firm today for a free consultation. We represent clients on a contingency basis and there is no fee unless we collect.
More Recent DePuy Knee Lawsuit News:
No-Cost, No-Obligation DePuy Lawsuit Case Review If You or a Loved One Suffered from DePuy Knee Complications
Onder, Shelton, O'Leary & Peterson, LLC is a St. Louis personal injury law firm handling serious injury and death claims across the country. Its mission is the pursuit of justice, no matter how complex the case or strenuous the effort. Onder, Shelton, O'Leary & Peterson has represented clients throughout the United States in pharmaceutical and medical device litigation such as Pradaxa, Lexapro and Yasmin/Yaz, where the firm's attorneys held significant leadership roles in the litigation, as well as Actos, DePuy, Risperdal and others. The Onder Law Firm won $197 million in three talcum powder ovarian cancer lawsuits in St. Louis in 2016 and other law firms throughout the nation often seek its experience and expertise on complex litigation.