Alternatives to Knee Replacement Surgery for Senior Citizens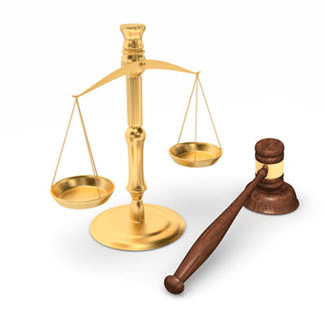 Knee replacement surgery may seem like a quick fix according to doctors who make their living performing the procedure
Wednesday, September 19, 2018 - Orthopedic surgeons have discovered a lucrative market in senior citizens suffering from osteoarthritis knee pain. Doctors and medical device companies are making billions performing total knee replacement surgeries. The demand for total knee replacement is expected to increase geometrically over the next decade as the baby boomer generation enters the 60-80 age range. According to the Orthopedic Design and Technology website "The geriatric population is more prone to suffer from degenerative diseases such as osteoporosis resulting in demand for total knee replacement procedures. As per International Osteoporosis Foundation estimates, 200 million women worldwide suffer from osteoporosis; therefore, the demand should only increase during the projection years." Total knee replacements are the number one most frequently performed surgery today and the market is expected to grow to $10 billion or more per year by 2014. With so much money to be made, knee replacement surgery has become big business.
If you are a senior citizen suffering from arthritis of the knee and go to an orthopedist to get advice, chances are you will be advised to undergo total knee replacement surgery. Orthopedists make $7-10,000 per surgery and rely on meeting a quota of knee replacements every year. Doctors eager to perform knee replacement surgeries may fail to adequately warn patients of the risks they face and the potential drawbacks. Before blindly accepting a doctor's advice and being rushed to have a knee replacement, senior citizens are urged to read what others have written about their knee replacement experiences. Instead of resuming their lives traveling, playing golf, and enjoying time with the grandchildren, many senior citizens have been left immobilized and unable even to walk.
Debonding of the tibial baseplate has occurred in an abnormally high number of DePuy Attune knee replacement patients compared to the competition. The FDA's MAUDE online database lists hundreds of testimonials of knee replacement failures and the devastating consequences they have had for senior citizens. "One in 5 knee replacement recipients say they have continuing pain afterward or are unhappy with the outcome."
There may be a better way to alleviate osteoarthritis pain without having to undergo radical, costly and dangerous knee replacement. Before attempting knee replacement surgery a senior citizen might be advised to try over-the-counter anti-inflammatory medicines such as ibuprofen Motrin IB and Aleve, and use a cane as a walking aid. Joining a gym and performing light weight training is advised to strengthen and stretch the muscles of the leg and the tendons and ligaments surrounding the knee. Joining a yoga class that specializes in the needs of senior citizens can help stretch and remove synovial fluids and knee pain. Most importantly, improving one's diet to include more fruits and vegetables as well as losing weight can have a profound effect on reducing knee pain. All in all, there may be little reason rush into knee replacement surgery no matter how persistent a doctor seems to be until you have exhausted a less drastic and more natural and holistic approach. Attorneys handling DePuy knee lawsuits have a long track record of success in achieving justice on behalf of American families harmed by pharmaceutical conglomerates.
More Recent DePuy Knee Lawsuit News:
No-Cost, No-Obligation DePuy Lawsuit Case Review If You or a Loved One Suffered from DePuy Knee Complications
Onder, Shelton, O'Leary & Peterson, LLC is a St. Louis personal injury law firm handling serious injury and death claims across the country. Its mission is the pursuit of justice, no matter how complex the case or strenuous the effort. Onder, Shelton, O'Leary & Peterson has represented clients throughout the United States in pharmaceutical and medical device litigation such as Pradaxa, Lexapro and Yasmin/Yaz, where the firm's attorneys held significant leadership roles in the litigation, as well as Actos, DePuy, Risperdal and others. The Onder Law Firm won $197 million in three talcum powder ovarian cancer lawsuits in St. Louis in 2016 and other law firms throughout the nation often seek its experience and expertise on complex litigation.