Arthritis Knee Pain and Total Knee Replacement Surgery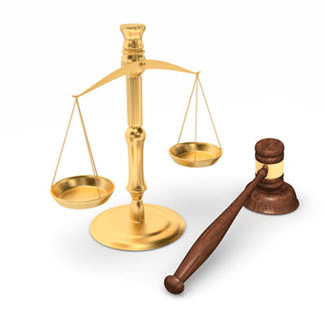 Here are some of the uncomfortable facts pertaining to total knee replacement patient expectations
Wednesday, October 10, 2018 - The first thing a knee replacement patient wants to know is when can they be expected to be up and walking again. Doctors recommend that knee replacement patients get up and walk immediately after surgery with the aid of an attendant and a walking device. This is done more for psychological reason than any other. Being able to kneel down or stand up can take longer and most knee replacement patients report that it is uncomfortable
The typical profile of the majority of total knee replacement patients is that of an elderly man or woman experiencing constant pain from osteoarthritis. The patient is usually told that having a knee replacement will alleviate the pain. The pain can be much greater after knee replacement surgery than the original arthritis pain. Patients naturally want to know the amount of pain they can expect after surgery and how long the pain will last. Senior citizens that are in less than optimal physical condition should expect to be required to use a walker, cane, or crutches for a period of about six weeks after surgery at which time they might be able to resume leisure activities. Swelling around the knee and the pain and immobility that it causes can take over one year to subside. If the pain and wobbliness continue after one year, there may be a defect in the knee device or the device may have failed to properly adhere to the top of the remaining tibia. This condition can require revision surgery.
Persistent pain is normal for about one year and may be caused by tibal baseplate loosening. Physicians are required to mix the glue that is used to cement the device to the tibia and can fail to do so in the proper ratios of water to powdered cement. This causes the device to slide and grind down on the tibia bone and cause excruciating pain, instability and bone loss.
Total knee replacement surgery is a major surgery requiring general anesthesia. Surgery in and of itself carries the potential for devastating side effects such as getting an infection at the surgical incision, uncontrollable bleeding, and blood clots that can lead to stroke or heart attack. With knee replacement surgery there will be swelling and there is the potential for nerve or artery damage. Some patients can also experience a negative allergic reaction or auto-immune issue. Immediately following the surgery one can expect to have a headache, waves of nausea, drowsiness, and a sore throat. Signs that you may have an infection from the knee replacement surgery are severe pain, stiffness, warmth, skin redness near the incision, fluid drainage, fever, chills, and fatigue.
Factors that can increase the probability of knee replacement failure include having poor bone density due to osteoporosis, a lack of physical fitness, failing to perform post-operative physical therapy. Since the knee is the largest joint in the body and required to carry a person's full weight with every step, being obese or overweight can increase the chances of knee replacement failure.
More Recent DePuy Knee Lawsuit News:
No-Cost, No-Obligation DePuy Lawsuit Case Review If You or a Loved One Suffered from DePuy Knee Complications
Onder, Shelton, O'Leary & Peterson, LLC is a St. Louis personal injury law firm handling serious injury and death claims across the country. Its mission is the pursuit of justice, no matter how complex the case or strenuous the effort. Onder, Shelton, O'Leary & Peterson has represented clients throughout the United States in pharmaceutical and medical device litigation such as Pradaxa, Lexapro and Yasmin/Yaz, where the firm's attorneys held significant leadership roles in the litigation, as well as Actos, DePuy, Risperdal and others. The Onder Law Firm won $197 million in three talcum powder ovarian cancer lawsuits in St. Louis in 2016 and other law firms throughout the nation often seek its experience and expertise on complex litigation.