Johnson and Johnson Past Product Failures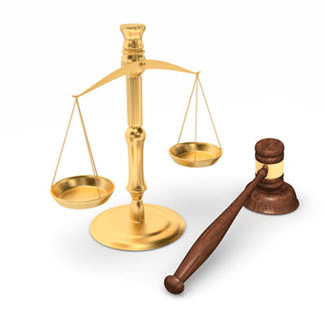 Johnson and Johnson has a history of medical device and product failures
Monday, December 11, 2017 - Because of its propensity for failing, the LPS Diaphyseal Sleeve manufactured by Depuy Synthes from 2008 to 2012, and a component of the Attune Knee replacement system was the subject of a Class One recall by the U.S. Food and Drug Administration (FDA) stating that the devices, "may not be able to handle the loads transferred to them during normal activities,and that those with the knee replacement have a reasonable probability of experiencing, "serious adverse health consequences or death." According to the FDA, such a joint failure could lead to, "loss of limb, infection, compromised soft tissue or death." The FDA is advising patients with the DePuy Attune knee replacement device to closely monitor their situation and to follow up with visits to their doctors. DePuy Synthes, the maker of the Attune knee replacement device is a part of the Johnson & Johnson Medical Devices group which has been responsible for other medical device failures in the past.
Depuy Hip Replacement Recall
In 2010, Johnson and Johnson subsidiary DePuy voluntarily ordered a global recall of the ASR XL Acetabular System and the ASR Hip Resurfacing System as well as its ASR metal-on-metal hip devices due to high failure rates. Over 9,000 hip replacement patients have sued Johnson & Johnson having experienced severe health problems related to the hip implant. Premature failure of the device affected thousands of hip replacement patients, forcing them to undergo revision surgery. Lawsuits and complaints against Johnson & Johnson claim the hip replacement device caused infections, swelling, and pain. Patients also claim to have suffered tissue damage and bone loss from the faulty hip device that has made walking difficult or impossible.
Physiomesh Hernia Repair Device
In May of 2016, the FDA forced a recall of Johnson's Physiomesh hernia repair device because of numerous complaints and lawsuits resulting from a high rate of complications. The product is made from polypropylene, a less expensive material than the original design, and one that the product clearly warns is not for permanent use within the body.
No More Tears Baby Shampoo
The Johnson & Johnson Company recalled its baby shampoo "No More Tears" because the products contained dioxane, a carcinogenic substance, as well as formaldehyde embalming fluid.
Johnson's Baby Powder
Lawsuits against Johnson & Johnson alleged that the long-term use of Johnson's Baby Powder has been linked to ovarian cancer in women. It is claimed that company executive knew long ago that their baby powder could cause cancer and did nothing to warn consumers, instead redirecting their marketing campaign to target African American women, a demographic they thought was less educated and less well informed. Particles of talc travel up the fallopian tubes and become lodged in the ovaries and can cause inflammation, infection, and cancer.
DePuy knee lawsuits are now being filed by patients with failing or failed Attune knee replacement systems.
More Recent DePuy Knee Lawsuit News:
No-Cost, No-Obligation DePuy Lawsuit Case Review If You or a Loved One Suffered from DePuy Knee Complications
Onder, Shelton, O'Leary & Peterson, LLC is a St. Louis personal injury law firm handling serious injury and death claims across the country. Its mission is the pursuit of justice, no matter how complex the case or strenuous the effort. Onder, Shelton, O'Leary & Peterson has represented clients throughout the United States in pharmaceutical and medical device litigation such as Pradaxa, Lexapro and Yasmin/Yaz, where the firm's attorneys held significant leadership roles in the litigation, as well as Actos, DePuy, Risperdal and others. The Onder Law Firm won $197 million in three talcum powder ovarian cancer lawsuits in St. Louis in 2016 and other law firms throughout the nation often seek its experience and expertise on complex litigation.