Do I Need a DePuy Knee Replacement Lawyer?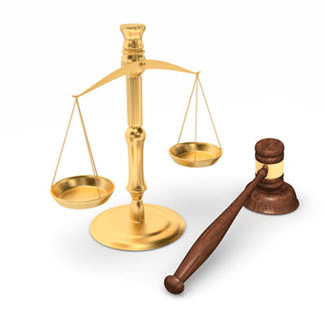 If you have been the victim of the faulty Depuy knee replacement system seek immediate legal representation
Monday, July 24, 2017 - If you have suffered from the faulty Depuy knee replacement device you may be able to do what thousands of others are doing and seek compensation for your expenses and pain and suffering. Knee replacement patients from around the United States are suing Johnson & Johnson and receiving compensation for past, present, and future medical expenses lost wages and more. Faulty Depuy knee replacement devices have failed prematurely, some as soon as 6 months after implantation and patients have developed infections, instability, knee locking, swelling and overall chronic leg pain when the device fails.
The Onder Law firm is based in St. Louis Missouri and represents Depuy knee replacement clients from around the country. The law firm consists of experienced personal injury litigators and is representing clients in major litigation against Johnson and Johnson for a number of ways the company's negligence has harmed patients and consumers. In addition, to Depuy Knee replacement representation, our firm has represented thousands of persons in other products liability litigation. DePuy settled for $2.5 billion due to their negligence in marketing their failed hip replacement systems, while settling for $650 million representing the families of those who suffered severe health problems after using the anticoagulant Pradaxa. In a series of record-shattering, precedent setting court decisions, the Onder Law Firm won over $300 million in four separate Johnson's Baby Powder, talcum powder ovarian cancer lawsuits in St. Louis and hundreds of more cases are pending. Lawyers from prestigious law firms throughout the nation seek our experience and expertise and often seek to co-counsel with us regarding complex product liability litigation. Our firm not only wins jury verdicts against multi-national pharmaceutical and medical device giants, but also has received punitive damages in the hundreds of millions of dollars for our clients who wish not only monetary compensation, but also to alert the American public as to the dangers of danger side effects of drugs that cause catastrophic side effects, cancer-causing everyday products, and faulty medical devices. While major companies try to cover up the dangers of their products in order to protect their multi-billion dollar markets, we expose them to the public for what they are and the greed and lack of compassion for public safety that they exhibit.
If you have been the victim of the Depuy knee replacement's crippling side effects you can do what thousands of other knee replacement patients are doing and sue Johnson & Johnson not only for real, monetary compensation, but also to try and alert the public when doctors and pharmaceutical and medical device companies put profits ahead of public safety. If you have a case we will represent you on a contingency basis meaning that you will not pay a penny in legal fees unless we collect. Our successful litigation gives our law firm the resources to spare no expense to proudly prepare and present your case with a degree of confidence that is unmatched by other personal injury law firms.
More Recent DePuy Knee Lawsuit News:
No-Cost, No-Obligation DePuy Lawsuit Case Review If You or a Loved One Suffered from DePuy Knee Complications
Onder, Shelton, O'Leary & Peterson, LLC is a St. Louis personal injury law firm handling serious injury and death claims across the country. Its mission is the pursuit of justice, no matter how complex the case or strenuous the effort. Onder, Shelton, O'Leary & Peterson has represented clients throughout the United States in pharmaceutical and medical device litigation such as Pradaxa, Lexapro and Yasmin/Yaz, where the firm's attorneys held significant leadership roles in the litigation, as well as Actos, DePuy, Risperdal and others. The Onder Law Firm won $197 million in three talcum powder ovarian cancer lawsuits in St. Louis in 2016 and other law firms throughout the nation often seek its experience and expertise on complex litigation.