Knee Replace Can Cause Detrimental Life Changes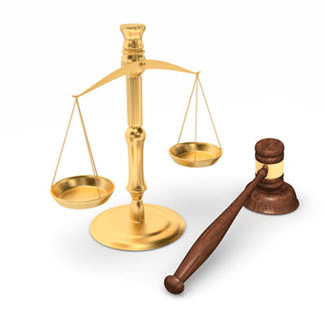 The DePuy Attune artificial knee can fail prematurely, adversely affecting a person's lifestyle, family and career
Monday, March 12, 2018 - It is easy to take walking and running normally for granted. Knee injury or arthritis can result in unbearable knee pain and immobility. Younger people with sports or on the job injuries or elderly people with arthritis normally consult an orthopedic surgeon who in turn recommends the patient undergo knee replacement surgery to replace the broken knee or remove the arthritic joint by having an artificial knee implanted.
When an artificial knee fails prematurely or does not perform up to expectations the results can be life-changing. Patients who expected to be out of work for months may now face years of unemployment and maybe be permanently disabled. Even if a younger knee replacement recipient manages to return to work their knee replacement device will not work properly. Those in jobs or hazardous occupations could have catastrophic accidents that lead to severe injuries or death. Falling off a ladder or down a flight of stairs, falling from a scaffold or the second story floor in a warehouse, or tripping or slipping on a rooftop because their artificial knee locked up could cause paralysis or death.
Knee replacement patients can become severely depressed when they are no longer able to continue with their chosen job, occupation or professional career due to the failure of their knee replacement. Playing sports and leading the active lifestyle they once enjoyed is no longer possible and can lead to depression.
Artificial knee recipients, expecting to get back to a normal life within a year and filled with optimism and confidence, are shocked and dismayed when their knee pain actually gets worse. No one expects that their artificial knee will cause them more pain and suffering than the condition that their knee replacement was intended to cure but that is exactly what is occurring in upwards of 10% of patients with the DePuy Attune knee replacement system. After the initial surgery and a period of rehabilitation, the pain not only does not go away but is worse than before. The reasons that the DePuy Attune knee causes so much pain is because infections occur due to the unsterile handling and packaging at the manufacturer or a because of the loosening of the knee replacement at one or both points of insertion. Some people endure pain for over a year before they are forced to admit that their artificial knee has caused complications. They are then forced to see a second surgeon to get a second opinion. A painful and expensive revision surgery is usually recommended entailing all of the risks that surgery carries with it including death. In addition, replacing the same knee a second time requires a more lengthy rehabilitation period than the original one.
One might think at first that a small percentage of knee replacement failure is acceptable but it is not. The number of DePuy Attune knee replacement failures is unacceptably high given the number of knees that are implanted. Some studies estimate that as many as 10% or 70,000 Depuy knees fail every year and that number could increase over 350,000 by the year 2030.
More Recent DePuy Knee Lawsuit News:
No-Cost, No-Obligation DePuy Lawsuit Case Review If You or a Loved One Suffered from DePuy Knee Complications
Onder, Shelton, O'Leary & Peterson, LLC is a St. Louis personal injury law firm handling serious injury and death claims across the country. Its mission is the pursuit of justice, no matter how complex the case or strenuous the effort. Onder, Shelton, O'Leary & Peterson has represented clients throughout the United States in pharmaceutical and medical device litigation such as Pradaxa, Lexapro and Yasmin/Yaz, where the firm's attorneys held significant leadership roles in the litigation, as well as Actos, DePuy, Risperdal and others. The Onder Law Firm won $197 million in three talcum powder ovarian cancer lawsuits in St. Louis in 2016 and other law firms throughout the nation often seek its experience and expertise on complex litigation.