Blood Test Results May Be An Early Warning That An Artificial Knee Is About To Fail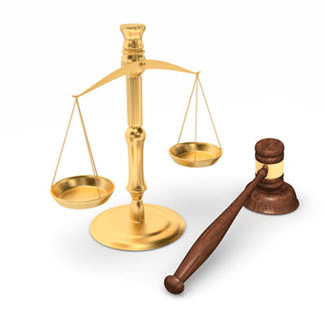 Metal, plastic, ceramic and titanium shavings from knee replacement wear and tear make their way into the bloodstream and can cause complications
Monday, September 17, 2018 - Medical device manufacturers are faced with a choice of materials such as metal, plastic, titanium or ceramic in which to make artificial joints. The problem is that no matter the combination, the materials will grind on one another creating wear and tear on the softer material. The knee is the largest joint in the human body and required to carry a person's full weight on every step one takes. Running, jumping or playing sports can increase the load a knee must carry 5 to 10 fold. Merely walking places repetitive stress on an artificial knee joint as the two main components come into contact with each other. The greater the weight a joint is forced to bear, the more force with which one part of a joint will grind against another. Artificial knees are generally made from cobalt-chromium and titanium alloys and wear-resistant plastic. All combinations of alloys and plastics are subject to wear and tear and metal, titanium, ceramic, or plastic shavings can leach into the bloodstream causing allergic reaction and rashes, loss of vision, migraine headaches, body aches, nausea, infection auto-immune disorders, and severe psychological complications. The body's natural auto-immune system may attack the foreign material that the artificial knee is made from, degrade it, and can cause it to break down more quickly.
Cobalt is one of the hardest substances on earth, it is also, however, quite toxic. Excessive levels of cobalt in the body can lead to Cobalt poisoning. Cobalt toxicity symptoms include infection, inflammation, body ache, loss of vision, loss of hearing and a sense of numbness. A severe build-up of cobalt in the bloodstream can lead to psychological issues such as dementia and memory loss. Artificial knees incorporate Cobalt in one form or another and metal shavings have been found at the site during knee replacement surgery. These shavings make their way into the bloodstream. The Mayo Clinic recommends that concentrations of Cobalt in the bloodstream greater than 10 nanograms per milliliter indicate "significant artificial knee wear and tear." Cobalt levels build up over time and can bioaccumulate to highly toxic levels over time.
Recipients of the DePuy Attune knee replacement device are faced with complications that carry the potential to cause catastrophic injury. An unacceptably high number of knee replacement patients must undergo revision surgery to repair a knee that has broken or to reattach a knee device that has loosened. Testing for bone density and metal hypersensitivity prior to undergoing knee replacement surgery is important yet often overlooked. Once your knee has been removed and thrown away there is no looking back. A patient could be left permanently disabled by the body's rejection of the metals and plastics the DePuy Attune artificial knee is made from. DePuy Attune knee patients should monitor the level of Cobalt in their blood on a regular basis to make sure this dangerous metal is not leaching into their bloodstream. Lawyers handling DePuy knee failure lawsuits to inform persons and the family members of persons who have suffered early DePuy knee component failure may be eligible for significant compensation through filing a DePuy knee lawsuit.
More Recent DePuy Knee Lawsuit News:
No-Cost, No-Obligation DePuy Lawsuit Case Review If You or a Loved One Suffered from DePuy Knee Complications
Onder, Shelton, O'Leary & Peterson, LLC is a St. Louis personal injury law firm handling serious injury and death claims across the country. Its mission is the pursuit of justice, no matter how complex the case or strenuous the effort. Onder, Shelton, O'Leary & Peterson has represented clients throughout the United States in pharmaceutical and medical device litigation such as Pradaxa, Lexapro and Yasmin/Yaz, where the firm's attorneys held significant leadership roles in the litigation, as well as Actos, DePuy, Risperdal and others. The Onder Law Firm won $197 million in three talcum powder ovarian cancer lawsuits in St. Louis in 2016 and other law firms throughout the nation often seek its experience and expertise on complex litigation.