DePuy Knee Replacement Can Be Complicated by Osteoporosis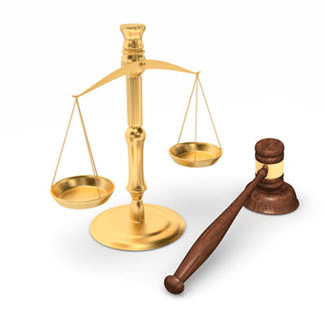 If you are a senior citizen experiencing knee pain chances are that your orthopedic physician has recommended that you consider a total knee replacement
Thursday, January 3, 2019 - Knee replacement is now performed almost exclusively on the elderly most of whom suffer from osteoarthritis of the knee joint. Osteoarthritis results from the deterioration of the connective and cushioning tissues that support the knee have worn out or have been injured resulting in the bone to bone contact. The result is swelling, lack of range of motion, instability and extreme pain. Most seniors are only too eager to have knee replacements when they are told that their knee pain will subside. Problems occur when a patient is overly optimistic as to the outcome of knee replacement surgery and also underestimate the amount of time and strenuous effort it will take to rehabilitate the knee. Some senior have pre-existing conditions that make successful knee replacement difficult or impossible. There are several medical conditions that seniors may have that can complicate knee replacement surgery and prevent a full recovery.
Osteoporosis is a degeneration of the bones due to a lack of calcium causing them to become weak and brittle. A patient with a weakened bone condition can experience a wide range of complications after having knee replacement surgery. It is important to assess the condition of a knee replacement candidate's bone density before a doctor recommends the knee replacement. Doctors eager to rush a patient into surgery may fail to take a patient's bone density into consideration. Knee replacements are performed mainly on senior citizens that suffer from osteoporosis. It is not unusual for a doctor to recommend total knee replacements on both knees for a senior age 80 or older. Healthline.com writes that "Most people who undergo a knee replacement are between the ages of 50 and 80. The average age is about 70. About 60 percent of the recipients are women." Pre-existing bone density conditions are rarely discussed. The medical website www.verywellhealth.com concluded that "Severe osteoporosis may make it impossible to perform the surgery because the bones may be too brittle to support the new joint prosthetic." DePuy knee lawyers believe persons and family members of persons who were harmed by medical device defects may be eligible for real compensation.
A specific complication that has occurred in senior knee replacement patients that have had knee replacement surgery when suffering from osteoporosis is the debonding of the artificial knee joint from the tibia (shin) or femur. This occurs when the irregular surface of the tibia is not properly prepared to accept the medical cement used to adhere the artificial knee and the mechanical bond fails. Those with osteoporosis may not have sufficient bone quality to accept the medical cement that is necessary to hold the artificial knee joint in place. Also, a patient with osteoporosis may not have the bone strength and density to accept the revision knee's pounding of the two to three-inch stabilizing spike into the center of the tibia and could easily crack or fracture leaving the patient in constant severe pain.
The prestigious medical organization, the Mayo Clinic, has addressed the issue of knee replacements as it pertains to the elderly with osteoporosis. The site has an online forum dedicated to senior citizens that have osteoporosis and have been advised to have knee replacement surgery. There you can read about the experiences others with osteoporosis have had when attempting knee replacement.
More Recent DePuy Knee Lawsuit News:
No-Cost, No-Obligation DePuy Lawsuit Case Review If You or a Loved One Suffered from DePuy Knee Complications
OnderLaw, LLC is a St. Louis personal injury law firm handling serious injury and death claims across the country. Its mission is the pursuit of justice, no matter how complex the case or strenuous the effort. The Onder Law Firm has represented clients throughout the United States in pharmaceutical and medical device litigation such as Pradaxa, Lexapro and Yasmin/Yaz, where the firm's attorneys held significant leadership roles in the litigation, as well as Actos, DePuy, Risperdal and others. The Onder Law Firm won $197 million in three talcum powder ovarian cancer lawsuits in St. Louis in 2016 and other law firms throughout the nation often seek its experience and expertise on complex litigation.