Lawsuit Alleged DePuy Failed to Recall the Attune Knee Replacement Device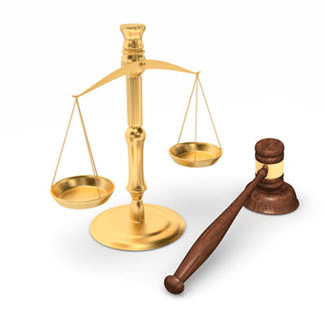 A federal lawsuit claims that DePuy Synthes has known for years that their artificial knee device is defective and the characteristics of the revision device recently launched proves just that
Saturday, September 22, 2018 - The knee joint is the largest joint in the body and is required to support a person's full body weight with every step. A defective artificial knee can have serious consequences for anyone when going about their everyday routine activities. Artificial knee device failure can have catastrophic consequences when a person attempts to navigate a flight of stairs up or down. Falling down a full flight of stairs can cause broken arms, legs, hips, back, neck, fractured skull, traumatic brain injuries, and just about any other serious physical injury. People can become paralyzed or permanently disabled. Artificial knee patients that have their device loosen and twist, or lock up could hit their head on a city concrete curb, lose teeth or worse, fall face first into motor vehicle traffic. An artificial knee that works properly and safely is serious indeed as is holding the companies that make them accountable for their negligence and a Missouri resident is doing just that.
David Love has filed suit in a Missouri court alleging DePuy Synthes of bringing to market a defective and dangerous artificial knee and failing to warn consumers of the potential hazards. Love was forced to undergo revision surgery to replace the knee and to repair the bone and tissue damage that had occurred. The suit alleges that the knee was never properly affixed to the tibia (shin bone), loosened, twisted, and caused the lower leg including the direction of the foot to become unstable and unpredictable. Love also claims that the twisting and rubbing of the device caused him extreme pain. The lawsuit charges DePuy with negligence, misrepresentation, and fraud among other things including the loss of consortium for his wife.
According to the Kansas City Business Journal, the DePuy Attune Knee Replacement Device fails more frequently than its competitors. "The Food and Drug Administration received 1,400 reports of failures for the Attune Knee System, with about 633 resulting in revision surgeries as of June 2017. By comparison, a competitor's product called the Persona knee replacement system had 183 reports of failures with 64 resulting in revision surgeries." It is interesting that the plaintiff's attorneys will argue that the defendants DePuy Synthes "knew or should have known" of the device's propensity for failure at the point of attachment to the tibia. DePuy Synthes has launched a new DePuy Attune Revision knee device to fix the loosening of the tibial baseplate loosening as well as the bone loss that the grinding of the device causes. "However, defendants have not recalled the defective Attune, nor the defective tibial baseplate components, or informed consumers and surgeons about the dangers of its use," the lawsuit states. Many persons affected by defective DePuy joint replacement parts wonder if filing a DePuy knee lawsuit will result in meaningful compensation for their family.
More Recent DePuy Knee Lawsuit News:
No-Cost, No-Obligation DePuy Lawsuit Case Review If You or a Loved One Suffered from DePuy Knee Complications
Onder, Shelton, O'Leary & Peterson, LLC is a St. Louis personal injury law firm handling serious injury and death claims across the country. Its mission is the pursuit of justice, no matter how complex the case or strenuous the effort. Onder, Shelton, O'Leary & Peterson has represented clients throughout the United States in pharmaceutical and medical device litigation such as Pradaxa, Lexapro and Yasmin/Yaz, where the firm's attorneys held significant leadership roles in the litigation, as well as Actos, DePuy, Risperdal and others. The Onder Law Firm won $197 million in three talcum powder ovarian cancer lawsuits in St. Louis in 2016 and other law firms throughout the nation often seek its experience and expertise on complex litigation.