Knee Replacement Patient Should Lower Their Expectations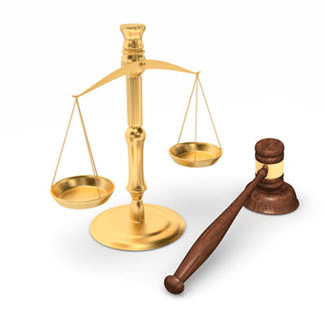 Knee replacement patient need to ignore the high hopes of their doctors when contemplating knee replacement surgery
Tuesday, December 18, 2018 - DePuy Synthes touts the Attune Knee System as being a state of the art medical device that works in harmony with a person's knee muscles, tendons, and ligaments to provide "optimized stability and a full range of motion," according to the official company website. DePuy feels that their Attune Knee System is stable when performing the complex motions of walking and negotiating a flight of stairs. The website states that DePuy patients recover from knee surgery quicker and are able to leave the hospital in less time than patients implanted with other brands of knee replacement devices. It appears as if the company is focused more on getting patients in and out of the hospital quickly than with dealing with the complexities of a patient's long-term pain relief and overall well-being. DePuy knee lawsuits help persons affected by the defective medical device and experienced national DePuy knee attorneys can help.
As good or poorly a knee replacement device is designed, replacing the human knee is a complicated task. The knee is the most heavily relied upon joint in the human body and is required to support the full weight of a person with every step. Running or jumping can produce a shock and put up to 10 times a person's body weight on the joint. Lateral motion and sudden starts and stops can increase the load even further. It is with this in mind that one can only suspect that an implanted artificial knee could never perform as well as the original knee joint. Lowering one's expectations should be paramount when undergoing knee replacement. Do not expect to run, jump, or play physical sports like tennis or handball again. Most knee replacement patients cannot even kneel down without pain.
Many knee replacement patients, some say as high as 12% of knee replacement patients report that their DePuy knee replacement device has come unglued at the point of contact with the tibia (shin bone). When debonding occurs there is no other choice than to perform a second surgery to clean the repair the surface of the tibia bone, clean the device and to attempt to reglue the device. Having a second invasive surgery increases the chances of infection dramatically. Revision surgery fails to reattach the knee device in a high percentage of patients as bone loss or infection can cause the surgeon to have to remove a section of bone and necessitate inserting an entirely new artificial knee. It is obvious that the pain of having an implanted knee device constantly rubbing and irritating the bone upon which it sits will be greater than the osteoporosis that a knee patient attempted to alleviate with knee replacement in the first place.
Given the potential for complications, long, strenuous, and ongoing rehabilitation, and the high rate of debonding, most osteoarthritis sufferers are better off forgoing knee replacement and instead try to lose weight, taking pain medication, and performing light knee stretching and strengthening exercises like yoga or pilates.
More Recent DePuy Knee Lawsuit News:
No-Cost, No-Obligation DePuy Lawsuit Case Review If You or a Loved One Suffered from DePuy Knee Complications
OnderLaw, LLC is a St. Louis personal injury law firm handling serious injury and death claims across the country. Its mission is the pursuit of justice, no matter how complex the case or strenuous the effort. The Onder Law Firm has represented clients throughout the United States in pharmaceutical and medical device litigation such as Pradaxa, Lexapro and Yasmin/Yaz, where the firm's attorneys held significant leadership roles in the litigation, as well as Actos, DePuy, Risperdal and others. The Onder Law Firm won $197 million in three talcum powder ovarian cancer lawsuits in St. Louis in 2016 and other law firms throughout the nation often seek its experience and expertise on complex litigation.