DePuy Targets Older Senior Citizens With The Attune Revision Knee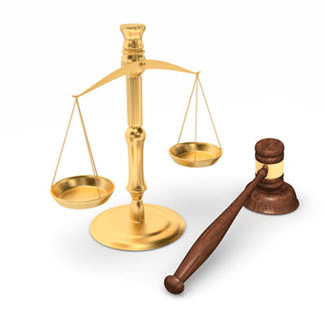 More than half a million senior citizens have undergone total knee replacement surgery in recent years to attempt to alleviate their arthritic knee pain
Thursday, October 18, 2018 - DePuy Synthes is the leader in knee replacement device marketing. The company has been dogged by complaints about their bestselling DePuy Attune Knee replacement device loosening or locking up. Many simply come unglued at the point where the tibia (shin bone) meets the device called the tibial baseplate. It has been determined that surgeons may not have the know-how to properly mix the bonding cement making it too watery or too thick. Surgeons performing revision surgery to repair the loose knee are astonished that there is no bonding at all and that the device can be effortlessly lifted from the leg. In response to the many failures and resultant lawsuits filed, the company has invented a new revision knee device that it hopes alleviates the symptoms that DePuy Attune patients have been suffering from such as loosening, and instability. The new DePuy knee has a longer shaft that can be inserted into a patients tibia or a redesigned tibial sleeve. Nowhere has the debonding issue, the reason given for a great many knee revision surgeries addressed. Given the failures that a high number of younger and more active knee recipients have experienced it appears as if the company may have given up assuring patients that knee replacement surgery will return them to their active and athletic lifestyle. The new DePuy Revision knee replacement system is marketed almost exclusively to senior citizens and older senior citizens at that.
It is interesting to note that most orthopedic surgeons feel that total knee replacement surgery is not appropriate for individuals younger than 50 years of age yet the DePuy Synthes website warns that age, assuming old age, should be considered when having a total knee replacement. The average age of a knee replacement patient is 70 years old, an age that is more associated with living a sedentary life more than an active lifestyle. Most seniors that receive knee replacements at 70 or older will most likely live 10-15 more years, well within the products modest knee replacement assurances. Very few patients, however, will ever experience the mobility they once had nor will they ever be free from knee pain. It is ridiculous to expect a 70-85-year-old total knee replacement patient to perform the rigorous physical therapy that total knee replacement requires. A high percentage of seniors with artificial knees will require a walking aid of one form or another for the rest of their lives and there is no guarantee that they will be in less pain. Most senors suffer from osteoarthritis to some degree and lack the youthful bone density needed to support the new artificial knee. Were it not for the absorbent profits that DePuy Syntheses makes and the income surgeons generate from performing knee replacement procedures, most likely recommend that their elderly knee arthritis patients remain on pain medication, eat properly, use a cane, and exercise regularly to the best of their ability. Attorneys handling DePuy knee problems include significant pain and suffering, the need for revision surgery, permanent and irreversible injuries, and in some case, life-threatening complications.
More Recent DePuy Knee Lawsuit News:
No-Cost, No-Obligation DePuy Lawsuit Case Review If You or a Loved One Suffered from DePuy Knee Complications
Onder, Shelton, O'Leary & Peterson, LLC is a St. Louis personal injury law firm handling serious injury and death claims across the country. Its mission is the pursuit of justice, no matter how complex the case or strenuous the effort. Onder, Shelton, O'Leary & Peterson has represented clients throughout the United States in pharmaceutical and medical device litigation such as Pradaxa, Lexapro and Yasmin/Yaz, where the firm's attorneys held significant leadership roles in the litigation, as well as Actos, DePuy, Risperdal and others. The Onder Law Firm won $197 million in three talcum powder ovarian cancer lawsuits in St. Louis in 2016 and other law firms throughout the nation often seek its experience and expertise on complex litigation.