Report DePuy Knee Replacement Malfunctions Using The FDA's MAUDE System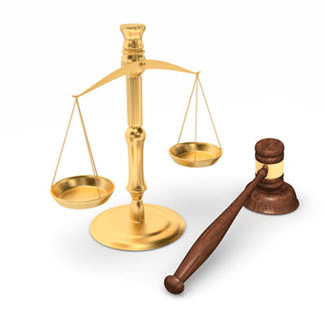 Patients suffering from the adverse effects of a malfunctioning DePuy Attune knee replacement device are encouraged to report their experiences in detail to the FDA
Wednesday, August 8, 2018 - The DePuy Attune knee replacement device has been implanted in over 600,000 patients in the US since its approval in 2011. The company, DePuy Synthes is quick to point out the many benefits of the knee such as reducing the pain a person is experiencing from osteoarthritis. Little if any mention is made to the thousands of complaints from the devices failure. It is up to the US government and the legal system to hold DePuy and its parent company Johnson & Johnson accountable for bringing a faulty medical device to market.
The US Food and Drug Administration (FDA) has a system of keeping track of the adverse events that patients of implanted medical devices experience called the MAUDE Adverse Event Reporting System. The DePuy Attune knee replacement device has been the subject of a great many of these complaints. Here are a few of the DePuy complaints (testimonials) from actual DePuy Attune knee replacement patients that didn't quite make it on the company's homepage.
One DePuy patient reported on the MAUDE system that he experienced blood clots in the leg from surgery, that his DePuy knee was crooked, and that his DePuy leg was shorter than his other leg. The patient also reported "tingling, numbness, constant pain and continued severe swelling, vein breakage - terrible, infection in the knee from staple removal." The patient reports that his total knee replacement was recommended due to tearing his meniscus on three occasions. (1)
Another DePuy knee patient describes his experience as knowing that something was wrong from the beginning. This DePuy Knee patient reports constant swelling and the resultant restriction in the knee's range of motion, and persistent pain. Physical therapy has been unsuccessful. (2)
A third DePuy Attune patient writes "Within two weeks of the surgery, I started experiencing and complaining about a "grabbing" or "locking" feeling of the device." The patient reports experiencing numbness in the inner thigh and legs, pain and swelling as well as an overall feeling of instability. Because the knee locks up in either the straight or bent position the patient is forced to walk by shuffling his feet. (3)
Patients that have been advised to have knee replacement using the DePuy Attune Knee device are encouraged to search the FDA's MAUDE system for themselves or simply Google: "DePuy Knee Replacement MAUDE adverse event report" to read the hundreds of negative DePuy Knee testimonials for yourselves. If you wish to report the adverse experience you have had with the DePuy Attune Knee Replacement Device, just go to the FDA's website here: https://www.accessdata.fda.gov/scripts/medwatch/index.cfm?action=reporting.home
DePuy knee replacement patients who are forced to undergo painful and dangerous revision surgery are urged to consult a DePuy Attune knee replacement attorney to see if they qualify to file a claim for reimbursement of their medical expenses and lost income, as well as for the pain and suffering they have been forced by DePuy to endure.
More Recent DePuy Knee Lawsuit News:
No-Cost, No-Obligation DePuy Lawsuit Case Review If You or a Loved One Suffered from DePuy Knee Complications
Onder, Shelton, O'Leary & Peterson, LLC is a St. Louis personal injury law firm handling serious injury and death claims across the country. Its mission is the pursuit of justice, no matter how complex the case or strenuous the effort. Onder, Shelton, O'Leary & Peterson has represented clients throughout the United States in pharmaceutical and medical device litigation such as Pradaxa, Lexapro and Yasmin/Yaz, where the firm's attorneys held significant leadership roles in the litigation, as well as Actos, DePuy, Risperdal and others. The Onder Law Firm won $197 million in three talcum powder ovarian cancer lawsuits in St. Louis in 2016 and other law firms throughout the nation often seek its experience and expertise on complex litigation.