High Number of Database Complaints about DePuy Attune Knee Replacement System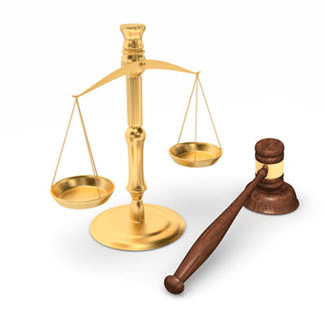 DePuy Attune knee fails four to one according to the official FDA database of medical device complaints
Thursday, July 19, 2018 - The knee is the largest and most overworked joint in the human body, required to support up to 4 times a person's weight while running or jumping, and is the most difficult to properly repair or replace.
Tibial baseplate loosening due to de-bonding is a frequently reported malfunction of the DePuy Attune Knee replacement system according to adverse event reports to the US Food and Drug Administration's MAUDE system. Those who have studied the numbers say that complaints made to MAUDE run roughly 4 times greater than those for other knee replacement devices. MAUDE stands for Manufacture and User Facility Device Experience and it is through this mechanism that patients can report any difficulties they are having with a particular medical device. The MAUDE system is in no way reflects the total of all adverse events as most doctors and patients do not even know of its existence. Nonetheless, when hundred of complaints do make their way to the FDA through MAUDE it is an indication that something is very wrong with a product.
Patients are complaining on MAUDE that the DePuy Attune knee that they received never actually fit properly. In the lower leg, the shin bone (tibia) is inserted into DePuy Attune sleeve and any space left over is filled by the surgeon inserting a shim. The bone and shim are cemented to the DePuy Knee however that cement in some instances is not enough to create a perfect fit and fails soon thereafter. Other times inserting a shim creates an improper angle between the femur and tibia and the device produces stress at the point of the tibia's insertion with every step that is taken. If the fit and angle are not perfect, the point where the device attaches to the tibia will weaken with every step until it finally becomes unglued causing bone wear and tear as the plastic and metal of the device rub against the tibia. Patient report this produces constant excruciating pain and the inability to walk without fear of the device twisting their foot from side to side.
The DePuy Attune knee replacement has been implanted in hundreds of thousands of patient, mainly senior citizens suffering from osteoarthritis and osteoporosis and in turn, thousands of them have come unglued. So many DePuy Knees have failed by debonding that the company, DePuy Synthes has launched a totally revised artificial knee called the DePuy revision knee in order to improve the fit between the tibia and the device as well as offer varying sizes to accommodate those who have suffered from premature loosening and the resultant bone loss.
Patients that are suffering from severe pain, injury, immobility, and disfigurement as a result of DePuy Attune knee debonding may consider consulting a DePuy knee replacement lawyer to see if they qualify for reimbursement of their medical expenses, as well as compensation for their pain and suffering.
More Recent DePuy Knee Lawsuit News:
No-Cost, No-Obligation DePuy Lawsuit Case Review If You or a Loved One Suffered from DePuy Knee Complications
Onder, Shelton, O'Leary & Peterson, LLC is a St. Louis personal injury law firm handling serious injury and death claims across the country. Its mission is the pursuit of justice, no matter how complex the case or strenuous the effort. Onder, Shelton, O'Leary & Peterson has represented clients throughout the United States in pharmaceutical and medical device litigation such as Pradaxa, Lexapro and Yasmin/Yaz, where the firm's attorneys held significant leadership roles in the litigation, as well as Actos, DePuy, Risperdal and others. The Onder Law Firm won $197 million in three talcum powder ovarian cancer lawsuits in St. Louis in 2016 and other law firms throughout the nation often seek its experience and expertise on complex litigation.