DePuy Attune Knee Replacements Fail to Solve Knee Pain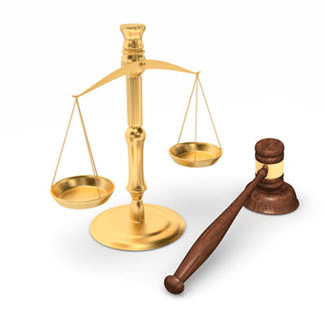 Medical device companies seek to capitalize on the pain and suffering of patients regardless of the patient's best interests
Friday, September 1, 2017 - In a perfect world, doctors would recommend only the surgical solutions that were absolutely necessary and proven to be safe and effective. Surgery, after all, poses life-threatening dangers in and of itself and should be performed only when absolutely necessary. Two of the leading causes of death in America are medical errors and infections during surgical procedures. Thus, surgical solutions to medical problems should be left as a last resort.
In profit-driven industries such as pharmaceuticals and medical devices, however, profits come before the best interest of the patient. Tens of thousands of Americans experience knee pain have had their knees totally surgically removed and completely replaced with the defective DePuy Attune knee replacement system only to experience major, life-altering complications.
The Depuy Attune brand knee replacement system is manufactured and marketed by DePuy Synthes a medical device subsidiary of the Johnson & Johnson conglomerate of companies that have a history of manufacturing and marketing defective medical devices. Thousands of knee replacement recipients around the country report that the knee replacement procedure has done nothing to alleviate the overall pain that they were suffering prior to the surgery and many patients claim that they are in significantly more pain post knee replacement surgery. In addition, the DePuy Attune knee replacement device experiences total failure in under 6 months after having been implanted, not the 15-year useful life that marketing executive at Johnson & Johnson claim. These and other complications put patients in pain that far exceeds the original discomfort that they had sought to correct.
When a person is left in excruciating pain at the insertion points where the Attune knee was inserted have little options other than to take powerful, dangerous pain medications, or have a second revisionary surgery. Infections often at the insertion point are often the cause of the pain and can require additional bone removal. The further higher up the femur or lower down the tibia that the knee replacement is inserted, the less stable the entire leg becomes. As a result of everyday use such as walking or getting up and down from a seated position, the pain at the insertion point quickly returns from the added stress and pain medications or additional surgeries are required in a never-ending cycle. Rehabilitation times increases and can result in a loss of income from an inability to quickly return to work. A patient often can not perform the same type of work that they were doing and must seek a different career or profession.
Doctors are only human and can recommend surgical procedures to those that might not require them in an effort to make profits and keep their standings in the hospitals where they work and the medical community in general. If you or a loved one has been the victim of a defective Attune knee replacement and have suffered complications that required additional surgeries, you can sue Jonson & Johnson for costs such as medical expenses and rehabilitation, lost wages, pain and suffering and punitive damages to punish the company and to draw attention and alert other faulty knee replacement victims.
More Recent DePuy Knee Lawsuit News:
No-Cost, No-Obligation DePuy Lawsuit Case Review If You or a Loved One Suffered from DePuy Knee Complications
Onder, Shelton, O'Leary & Peterson, LLC is a St. Louis personal injury law firm handling serious injury and death claims across the country. Its mission is the pursuit of justice, no matter how complex the case or strenuous the effort. Onder, Shelton, O'Leary & Peterson has represented clients throughout the United States in pharmaceutical and medical device litigation such as Pradaxa, Lexapro and Yasmin/Yaz, where the firm's attorneys held significant leadership roles in the litigation, as well as Actos, DePuy, Risperdal and others. The Onder Law Firm won $197 million in three talcum powder ovarian cancer lawsuits in St. Louis in 2016 and other law firms throughout the nation often seek its experience and expertise on complex litigation.