Senior Citizens Should Think Twice Before Having Knee Replacement Surgery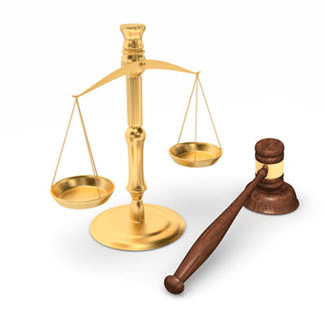 The elderly are getting more knee replacements than ever yet may not be physically equipped to handle the recovery they must endure
Monday, June 4, 2018 - In the beginning, approximately 90% of all knee replacements were performed on those that suffered severe sports or motor vehicle-related accident injuries. Today, however, most knee replacements performed are for the elderly and many times are performed on those over 85 years old. Currently close to 90% of senior citizens diagnosed with osteoarthritis undergo radical knee replacement systems. Because of advanced age, senior citizens are not physically capable of enduring the rigors of months or sometimes years of required physical therapy. Many senior citizens have weakened bone health and their leg bones are not suitable to undergo the stress of having an artificial knee attached.
The knee is the most heavily-used joint in the human body and is required to carry a load of a person's full weight on every step. Due to a lifetime of overwork, osteoarthritis of the knee frequently develops and is one of the most debilitating conditions affecting senior citizens today. According to the US National Institute of Health (NIH) instances of knee osteoarthritis has doubled in the last half-century. (1) The NIH hypothesizes that the reason for the greater number of cases of osteoarthritis is due to a generally more obese population.
The market for total knee replacement surgery has skyrocketed over the last decade and is now the surgical option of choice for senior citizens experiencing osteoarthritic knee pain. According to research statistics, the global market for total knee replacements is expected to surpass 10 billion by 2025. When first brought to market, total knee replacement with the DePuy knee device was intended to be a surgical option of last resort and performed when a knee injury, regardless of a person's age, could not be performed using traditional arthroscopic surgery. Today it seems like getting one or both knees replaced is as common a medical as getting new tires on your car. All would be fine if the knee replacement device alleviates the arthritic pain that it was intended to cure. Thousands of knee replacement patients report not only having much less mobility but also being in more pain than they were before the surgery. It has been alleged that the glue used to affix the Attune knee replacement device fails prematurely causing a loosening and allows the leg below the knee to twist unnatural resulting in constant pain and the risk of a catastrophic injury from falling. Thousands of senior citizens are left with a lifetime of excruciating pain are hiring a DePuy knee replacement attorney and are suing DePuy Synthes and their parent company Johnson & Johnson for bringing a faulty medical device to market.
Because so many DePuy knee replacement devices fail and require revision surgery, the question being asked is, "does a senior citizen really need such radical surgery in the first place?" Given the fact that knee replacement surgery has developed into a multi-billion dollar market, and most are covered by Medicaid or Medicare insurance, are orthopedic surgeons motivated by more than a pure desire to alleviate a patient's knee pain and are senior citizens merely an easy target?
More Recent DePuy Knee Lawsuit News:
No-Cost, No-Obligation DePuy Lawsuit Case Review If You or a Loved One Suffered from DePuy Knee Complications
Onder, Shelton, O'Leary & Peterson, LLC is a St. Louis personal injury law firm handling serious injury and death claims across the country. Its mission is the pursuit of justice, no matter how complex the case or strenuous the effort. Onder, Shelton, O'Leary & Peterson has represented clients throughout the United States in pharmaceutical and medical device litigation such as Pradaxa, Lexapro and Yasmin/Yaz, where the firm's attorneys held significant leadership roles in the litigation, as well as Actos, DePuy, Risperdal and others. The Onder Law Firm won $197 million in three talcum powder ovarian cancer lawsuits in St. Louis in 2016 and other law firms throughout the nation often seek its experience and expertise on complex litigation.