The Revised DePuy Knee System Addresses Malfunctions in the Original Device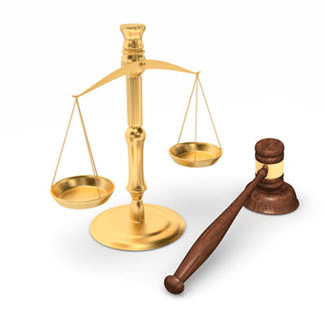 Why would DePuy Syntheses have to redesign their knee replacement device if the original worked as advertised in the first place?
Thursday, June 21, 2018 - Most DePuy knee replacement recipients are over the age of 65 and are thrilled with the osteoarthritis pain relief they experience. From that point of view, seniors are satisfied with the results that have been obtained and thankful they have had knee replacement surgery. Mobility is not nearly as important to the elderly as is having their arthritis pain eliminated.
Upon review of the US Food and Drug Administration's MAUDE database, however, recipients of the DePuy Synthes Attune Knee Replacement System have experienced an alarmingly high rate of premature failure due to the malfunctioning tibial baseplate component. MAUDE stands for the FDA's Manufacturer and User Facility Device Experience (MAUDE) database of reported adverse medical device events. DePuy knee replacement patients have reported the incidence of extreme pain and immobility from the loosening of the tibial baseplate due to the cement failing at the point of connection with the actual human tibia (shin bone). As a result, DePuy knee replacement patients have had to undergo painful, expensive, and dangerous knee revision surgery to replace the knee that no longer and will never again work properly. After a second knee replacement surgery, patients must undergo an entirely new period of painful rehabilitation if they ever hope to walk again.
Statistics indicate approximately 6% of DePuy knees fail prematurely in this manner. Overall, 20% of patients say that they are in more pain, initially and for years after having had knee replacement surgery. So many DePuy knee replacement patients require revision surgery that DePuy has brought to market an entirely new knee called the DePuy Revision Knee Replacement System. This revision knee is designed to correct the complication patients have had with the original DePuy knee, specifically the loosening of the tibial baseplate component. In addition, the DePuy Revision knee addresses the need to vary its size due to bone loss and infections requiring bone removal as a result of the original artificial knee's loosening. The human knee carries a person's entire weight with every step and the slightest misalignment can cause the tibia to be ground away.
DePuy knee replacement recipients are suffering from pain and swelling, bone chafing, a feeling of being unable to walk properly due to instability, debonding of the cement necessary to hold the lower leg at the proper angle, tibia fracture, surrounding nerve damage, or other injuries that requires revision surgery. Some are consulting a DePuy knee replacement lawyer to seek the compensation they feel they deserve. Plaintiffs are asking why would DePuy need to redesign their knee if an acceptable number of patients felt the knee was good in the first place? Other plaintiffs filing DePuy knee lawsuits claim that the DePuy knee has locked up, buckled, twisted and caused catastrophic tripping, slipping and falling incidents such as falling down a flight of stairs. Others with a loose knee joint lack the confidence needed to walk naturally and are required to use a cane or a walker just to get around their home. Those with a wobbly artificial knee and misaligned lower leg and foot would never think of venturing out without the aid of a wheelchair.
More Recent DePuy Knee Lawsuit News:
No-Cost, No-Obligation DePuy Lawsuit Case Review If You or a Loved One Suffered from DePuy Knee Complications
Onder, Shelton, O'Leary & Peterson, LLC is a St. Louis personal injury law firm handling serious injury and death claims across the country. Its mission is the pursuit of justice, no matter how complex the case or strenuous the effort. Onder, Shelton, O'Leary & Peterson has represented clients throughout the United States in pharmaceutical and medical device litigation such as Pradaxa, Lexapro and Yasmin/Yaz, where the firm's attorneys held significant leadership roles in the litigation, as well as Actos, DePuy, Risperdal and others. The Onder Law Firm won $197 million in three talcum powder ovarian cancer lawsuits in St. Louis in 2016 and other law firms throughout the nation often seek its experience and expertise on complex litigation.