The DePuy Attune Knee Revision Device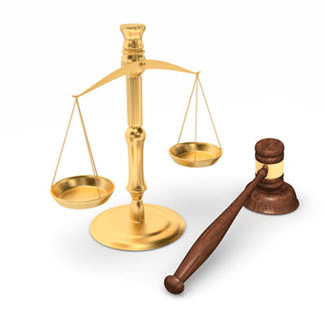 So many DePuy Knee Replacement devices have failed prematurely and required revision surgery that the company has been forced to bring a knee revision device to market
Tuesday, May 15, 2018 - Knee replacement surgery requires a fairly large incision in order to remove the knee joint and sever the bone at the tibia and fibula and is performed under general anesthesia. Pain and discomfort are to be expected in the weeks following total knee replacement surgery but the pain is expected to subside and a knee replacement patient should eventually be in more comfort than before having the surgery. This is rarely the case, however, as DePuy knee replacement patients report that their pain never goes away and is, in fact, greater than before they had the surgery. The DePuy knee replacement device has been shown to cause bone and tissue damage as well. Patient that expected the best, that their knee replacement would last more than 20 years are finding that they need to have revision surgery in less than 2 years. In so doing the knee replacement is replaced with one that actually works. The demand for knee revision is so great in fact that DePuy has actually reinvented their DePuy Attune Knee Replacement Device and addressed the failures that previous patients reported.
In addressing the shortcomings of the original device, DePuy Synthes may be admitting that their Attune Knee Replacement System was a failure. The original DePuy knee caused bone loss when an improperly aligned device caused chafing of the tibia (shin) bone. The original device was unstable as many patients reported wobbliness and a feeling of instability affecting their ability to perform procedures as routine as walking up and down stairs or lifting a leg to step up on a curb. The original device offered a limited range of sizes and as such created an improper angle between the tibia and fibula forcing the patient to walk unnaturally or putting additional stress on the two points where the device was affixed to the bones. The ATTUNEŽ Revision Knee System specifically addresses these issues. Nonetheless, patients that are forced to undergo painful, expensive and dangerous revision surgery are hiring DePuy a knee replacement attorney and filing a claim against the device's maker, DePuy Synthes for bringing a faulty product to market.
There are many ways that the DePuy Attune knee replacement has failed causing catastrophic injuries and even death. The Depuy knee has proven to lock up and buckle and it is not hard to imagine the consequences of falling headfirst down a flight of stairs or tripping off a curb into oncoming traffic. The knee joint carries the full weight of an individual on every step and we expect more from our knees than any other joint. Dissatisfied patient suing DePuy have alleged that the DePuy knee replacement never provided the pain relief, stability and the return to a normal life that the company promised and are suing for reimbursement of their medical expenses, lost wages and pain and suffering.
More Recent DePuy Knee Lawsuit News:
No-Cost, No-Obligation DePuy Lawsuit Case Review If You or a Loved One Suffered from DePuy Knee Complications
Onder, Shelton, O'Leary & Peterson, LLC is a St. Louis personal injury law firm handling serious injury and death claims across the country. Its mission is the pursuit of justice, no matter how complex the case or strenuous the effort. Onder, Shelton, O'Leary & Peterson has represented clients throughout the United States in pharmaceutical and medical device litigation such as Pradaxa, Lexapro and Yasmin/Yaz, where the firm's attorneys held significant leadership roles in the litigation, as well as Actos, DePuy, Risperdal and others. The Onder Law Firm won $197 million in three talcum powder ovarian cancer lawsuits in St. Louis in 2016 and other law firms throughout the nation often seek its experience and expertise on complex litigation.