Medical Device Sales Representatives Are Present In Knee Replacement Operating Rooms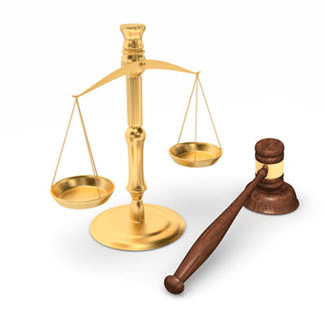 Are medical device sales representatives abusing their relationships with surgeons or are they providing an invaluable service?
Thursday, December 13, 2018 - When it comes to modern medicine, old-fashioned medical ethics may be compromised by economic considerations. There are billions of dollars at stake for drugs and device sales for each and every disease. The drug or medical device that a doctor or surgeon chooses for their patients rests in the relationship a sales representative builds with their customer.
Pharmaceutical and medical device sales representative are under pressure from their companies to meet monthly and yearly sales quotas and will do almost anything to achieve their goals. It has recently been exposed that company sales representatives of Swiss pharmaceutical company Novartis AG have paid illegal bribes and kickbacks to doctors and specialty pharmacists to recommend their filling prescription with their particular brand of drug. Sales representative for German medical device company Bayer Inc., are coming under fire for paying doctors legal but highly unethical speaking and educational fees for bogus training courses and workshops, intended to intice gynecologists to recommend the deadly Essure birth control device. In the latest expose if medical device sales representatives from DePuy selling artificial knee and hip devices have been infiltrating actual operating rooms "while a patient is undergoing knee replacement surgery," in order to get doctors to buy their medical device. DePuy knee recalls is one out of many products made by Johnson and Johnson that have been recalled.
According to www.heraldtribune.com, "Patients getting wheeled in (to the operating room) might not realize that salespeople working on commission are frequently present and sometimes even advise the clinical team during surgery." Surgeons on medical device company payrolls defend the practice of allowing medical device sales reps into the operating room by saying that the sales reps often have much more experience in the technical aspects of the device and is right there to answer any questions that the surgeon or assistants have. The sales reps can also ensure that all of the parts necessary for any particular surgery are at hand and available to the medical team.
Medical device manufacturers such as DePuy Synthes have modified their sales training to include operating room demeanor. Sales reps are trained and then tested on anatomy and are subjected to the sights and sound that they can expect to see and hear in a typical operating room, such as the sight of blood and the sounds and smells of drills sawing human bones. Sales reps are also trained in the unique sterile procedures that must be followed in an OR. Lastly but certainly not the lease, sales reps are trained in what products to recommend (sell) to the physician in real time while the operation is in progress. Medical device companies defend the practice of sales reps being in the operating room because without the "medical device specialist" it would be impossible for a surgeon to keep abreast of the latest device design changes.
Unfortunately, human nature being what it is, asking a medical device salesperson for their opinion on a medical device is like asking a barber if you need a haircut. Being a commissioned salesperson will always compromise a person's objectivity and the operating room is no place for a sales presentation no matter how masked it is in the alibi of a medical consultation.
More Recent DePuy Knee Lawsuit News:
No-Cost, No-Obligation DePuy Lawsuit Case Review If You or a Loved One Suffered from DePuy Knee Complications
OnderLaw, LLC is a St. Louis personal injury law firm handling serious injury and death claims across the country. Its mission is the pursuit of justice, no matter how complex the case or strenuous the effort. The Onder Law Firm has represented clients throughout the United States in pharmaceutical and medical device litigation such as Pradaxa, Lexapro and Yasmin/Yaz, where the firm's attorneys held significant leadership roles in the litigation, as well as Actos, DePuy, Risperdal and others. The Onder Law Firm won $197 million in three talcum powder ovarian cancer lawsuits in St. Louis in 2016 and other law firms throughout the nation often seek its experience and expertise on complex litigation.