Cobalt Poisoning in Knee Replacement Patients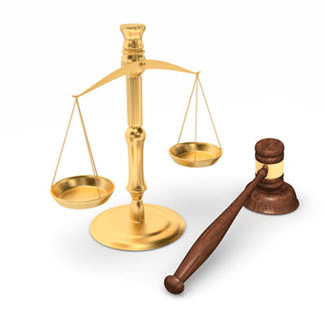 Cobalt poisoning joins tibial base loosening as reasons DePuy Attune knee fails
Monday, August 13, 2018 - Cobalt poisoning could result from metal to metal or metal to plastic friction in the DePuy Attune Knee Replacement System.
Another complication that is causing DePuy knee patient's enough pain and suffering to require revision surgery is having a hypersensitivity to the Cobalt core of the DePuy Attune knee. While tibial loosening causes wobbliness, pain, instability, and a decreased range of motion, metal hypersensitivity results in migraine headaches, body aches, nausea, infection and auto-immune disorders and severe psychological complications. Others symptoms of Cobalt poisoning are reduced vision and amnesia. The DePuy Attune knee is made from a combination of metal and plastic parts including a Cobalt-Chromium-Molybdenum alloy. Patients suffering from the symptoms of metal hypersensitive demonstrate higher than normal levels of Cobalt in their bloodstream.
When a person walks with the DePuy Attune knee they are experiencing the metal-on-metal contact of the Cobalt-Chromium alloy. Cobalt is used throughout the industrial world because of its extreme hardness. Cobalt poisoning can result in nervous system disorders beginning with tremors in the hand, ringing in the ears, and eventually dementia. Metal on metal contact of the DePuy Attune knee can cause metal Cobalt shavings that are quickly absorbed into the bloodstream. DePuy knee Cobalt poisoning most often affects one's ability to think and remember things and misdiagnosed in senior citizens as Alzheimer's disease.
In addition to Cobalt leaching into the bloodstream, thousands of DePuy Attune knee replacement patients have suffered the device deboning at the point where the tibia is inserted into the device's sleeve. Tibial base loosening is the primary reason so many DePuy knee come painfully undone, unstable and twists and turn when one walks. The reason for most tibial loosening is the fact that the original DePuy knee is "one size fits all," and fits very few patients perfectly. In order to fill the space in between the tibia and the sleeve into which the bone is inserted, doctors were told to use "shims" much like a carpenter would when trying to level a set of shelves or a bookcase. Any further gaps between the bone and the device were filled with glue. Because the knee is required to bears a person's full weight on every step, the tibial-knee device joint was inadequate causing the glue to debone and causing further painful bone loss. Because no two patients have exactly the same tibial bone size or density, the company has updated the information on its website instructing DePuy Attune doctors to rule out potential patients with insufficient tibial bone strength. "Total Knee Arthroplasty (TKA) and Unicompartmental Knee Replacement are intended to provide increased patient mobility and reduce pain by replacing the damaged knee joint articulation in patients where there is evidence of sufficient sound bone to seat and support the components." This warning virtually never makes it to a knee replacement consumer, 90% of whom are senior citizens suffering from osteoporosis and osteoarthritis, the exact bone deteriorating conditions surgeons are warned to avoid in patients. Attorneys representing DePuy knee cases expect to consult with more patients that have suffered from the complications due to a DePuy knee replacement surgery.
More Recent DePuy Knee Lawsuit News:
No-Cost, No-Obligation DePuy Lawsuit Case Review If You or a Loved One Suffered from DePuy Knee Complications
Onder, Shelton, O'Leary & Peterson, LLC is a St. Louis personal injury law firm handling serious injury and death claims across the country. Its mission is the pursuit of justice, no matter how complex the case or strenuous the effort. Onder, Shelton, O'Leary & Peterson has represented clients throughout the United States in pharmaceutical and medical device litigation such as Pradaxa, Lexapro and Yasmin/Yaz, where the firm's attorneys held significant leadership roles in the litigation, as well as Actos, DePuy, Risperdal and others. The Onder Law Firm won $197 million in three talcum powder ovarian cancer lawsuits in St. Louis in 2016 and other law firms throughout the nation often seek its experience and expertise on complex litigation.