The Market For Knee Replacement Devices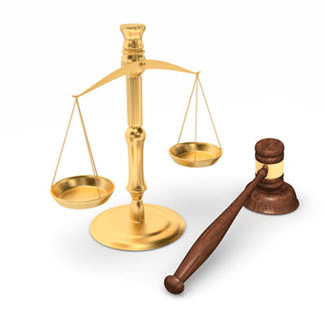 More and more people are looking to knee replacement surgery to cure their knee joint pain
Monday, December 4, 2017 - In a capitalist economy, demand dictates what gets produced and what doesn't and advances in new drugs and surgical procedures are no exception. The market for knee replacement devices is enormous and to date, there have been over 5 million knee replacement procedures performed in the United States. Many people suffering from arthritis and not an isolated knee injury opt to have both knees replaced at once.
The trend is for doctors to recommend knee replacement for older people. Approximately 90% of all knee replacements go to senior citizens over age 55. Knee replacements were originally designed for individuals who had suffered a catastrophic knee injury, however, the number of knee replacements due to arthritis for people age 70 - 85 has more than doubled in the last two decades.
Knee Replacements and Senior Citizens
More and more knee replacement surgery is being sold to people over the age of 70 as a solution to their chronic knee pain. The disease of arthritis has replaced knee injuries as the number one reason to choose knee replacement surgery over other types of joint therapy. In the last decade, senior citizens have undergone over 600,000 knee replacements. The elderly make the perfect market for knee replacement since the majority of senior citizens are relatively inactive and will put less stress on the knee joint. Senior citizens are more likely to look to prescription pain medication to alleviate any post-operative knee replacement pain rather than undergo a revision surgery to repair their faulty knee replacement device.
Younger people between the ages of 25 and 55 are more likely to require knee replacement due to an accident or knee injury than due to arthritis and are more demanding that their knee replacement device live up to its promises. young patients expect to at some point be able to return to the active life they once enjoyed. They expect that after the prescribed period of rehabilitation to be mobile and to be able to return to playing sports or get back to their job or occupation and perform relatively pain-free. Younger knee replacement recipients are complaining, however, that their DePuy knee replacement devices are causing more problems than they had before the surgery.
Approximately 7.5% of DePuy knee replacement recipients are reporting that the device is mechanically failing or complaining of surgical complications within one year of their operation. Instability, looseness and wobbling, inflammation, infections at the point of insertion, and chronic pain in addition to total knee failure are some of the side effects they are experiencing. Other complaints include blood clots, heart issues, and respiratory problems. Knee replacement complications of one sort or another occur in approximately 50,000 knee replacement patients per year.
Depuy Synthes, the maker of the Attune knee replacement system, is the medical devices arm of health care giant Johnson & Johnson and the second largest knee replacement company in the world. Johnson and Johnsons has been the target of more joint replacement lawsuits than any other company and has paid billions in compensation to those who have experienced the failure of their hip joint product.
More Recent DePuy Knee Lawsuit News:
No-Cost, No-Obligation DePuy Lawsuit Case Review If You or a Loved One Suffered from DePuy Knee Complications
Onder, Shelton, O'Leary & Peterson, LLC is a St. Louis personal injury law firm handling serious injury and death claims across the country. Its mission is the pursuit of justice, no matter how complex the case or strenuous the effort. Onder, Shelton, O'Leary & Peterson has represented clients throughout the United States in pharmaceutical and medical device litigation such as Pradaxa, Lexapro and Yasmin/Yaz, where the firm's attorneys held significant leadership roles in the litigation, as well as Actos, DePuy, Risperdal and others. The Onder Law Firm won $197 million in three talcum powder ovarian cancer lawsuits in St. Louis in 2016 and other law firms throughout the nation often seek its experience and expertise on complex litigation.