Overweight Knee Replacement Candidates Should Consider Other Options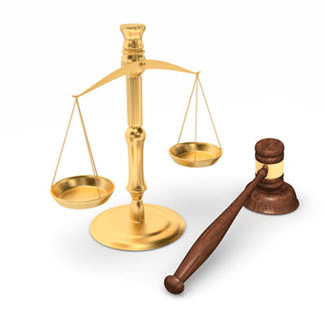 Being obese or becoming obese can have catastrophic negative effects on a patient's knee replacement experience
Wednesday, January 9, 2019 - Certain knee replacement candidates may not need a knee replacement if they only would lose a little (or a lot) of weight. DePuy Synthes, maker of the DePuy Attune and Attune Revision knee replacement devices clearly state in their warnings that both old age and obesity need to be considered before a doctor recommends total knee replacement as a pain relief option. According to US News and World Report, "Studies show obese patients who undergo total knee replacement have higher complication rates than normal-weight patients, and risk goes up with body mass index. That's why heavier patients are often advised to lose weight before the operation." Although DePuy advises doctors and patients to address the concerns overweight people have with knee replacement, there is no clear guideline as to what the weight/height ratio cutoff might be. Obesity can in and of itself put extreme stress on the knee joint causing the pain that the patient wants to eliminate with the knee replacement surgery in a "catch-22" situation. National DePuy knee attorneys representing people harmed by DePuy knee replacement devices offer a no obligation free consultation.
Caloriecontrol.org lists the parameters that govern a patient's weight designation. The body mass index, (BMI) takes a person's weight and height into consideration. A BMI over 25 is considered overweight while a BMI over 30 is considered unhealthy and obese. It would be a good idea for a person considering knee replacement surgery to get their BMI down to under 25 with a program of diet and exercise before agreeing to knee replacement surgery. Visit the website to determine your BMI.
The National Institute of Health (NIH) has addressed obesity and the role the condition plays in increasing the rate of knee replacement failure. An obese person who has had knee replacement surgery is normally not the type of individual that would be inclined to embrace the rigors of post-knee replacement physical therapy, exacerbating their knee problems. Gaining weight will only put more stress on the artificial knee joint and the physical bonding of the device to human bone tissue. The leading reason the DePuy Attune knee replacement device fails is due to debonding between bone and device. The glue may fail due to chemical reasons or may not be able to withstand the stresses put upon it by extremely overweight patients. The heavier a patient is, the more that is required from the artificial knee. In reporting the results of their analysis, the NIH stated that twenty studies were conducted of obese knee replacement patients and 15 of the twenty developed infections, 9 of which required surgery. "Revision for any reason occurred more often in obese patients, ... and, obesity had a negative influence on outcome after total knee arthroplasty." Obese patients that insist on knee replacement surgery may find themselves in more knee pain after the surgery than they were in before, as may average weight people who become obese after their knee replacement.
More Recent DePuy Knee Lawsuit News:
No-Cost, No-Obligation DePuy Lawsuit Case Review If You or a Loved One Suffered from DePuy Knee Complications
OnderLaw, LLC is a St. Louis personal injury law firm handling serious injury and death claims across the country. Its mission is the pursuit of justice, no matter how complex the case or strenuous the effort. The Onder Law Firm has represented clients throughout the United States in pharmaceutical and medical device litigation such as Pradaxa, Lexapro and Yasmin/Yaz, where the firm's attorneys held significant leadership roles in the litigation, as well as Actos, DePuy, Risperdal and others. The Onder Law Firm won $197 million in three talcum powder ovarian cancer lawsuits in St. Louis in 2016 and other law firms throughout the nation often seek its experience and expertise on complex litigation.