Senior Citizens Will Require More From The DePuy Knee Replacement Device Than Merely Playing With The Grandkids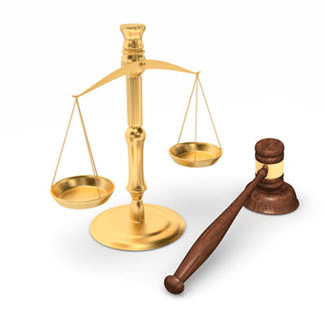 In the decade to come, senior citizens will be required to be in shape and physically fit well into their 80's
Thursday, August 2, 2018 - In the past, senior citizens chose total knee replacement to alleviate the arthritic pain they were in. Today a senior citizen must also be concerned about the flexibility, mobility, and stability of their artificial knee.
The market for total knee replacement is expected to grow to around $10 billion by the year 2024. Such dynamic growth is due to an aging baby boomer population ranging from 60-78. According to the Bureau of Labor Statistics, a large percentage of seniors will be required to work to supplement their social security income. Having to work will put additional strain on their bodies and some part-time jobs like working in a Home Depot or other department store, warehouse, or lumberyard will require walking and standing for long periods of time. Consequently, more and more durability will be demanded from their artificial knees. As far as knee replacement marketing is concerned, the term "leading a normal life" will expand to include not only golfing and playing with the grandkids but also to working 20-40 hours per week comfortably and safely. A successful knee replacement will likely require a senior citizen to be in good physical condition and to maintain a normal weight and entail a lengthy and rigorous period of recovery and physical therapy.
The demand for the DePuy Revision knee replacement system is expected to be driven by an elderly population suffering from osteoarthritis, rheumatoid arthritis, and osteopetrosis. Medical device companies like DePuy Syntheses and their parent company Johnson & Johnson understand the demographics behind the expected demand for knee replacement and have recently brought the DePuy Revision knee replacement system to market to capitalize on the trend. The DePuy Revision knee system is adjustable at the point where the tibia (shin bone) inserts into the device to account for various degrees of bone loss from which most senior citizens suffer.
In addition to meeting the demands of the burgeoning senior community, the DePuy Revision Knee system also meets the demands from patients requiring revision surgery to replace the original malfunctioning DePuy knee device. The DePuy Knee replacement device has been shown to fail in under a year due to the improperly fitting tibial baseplate not living up to the 10-20 years the company advertised. An improper fit requires a surgeon to rely on placing shims in the device to make up space and using more bonding material (glue) to fill in the gaps. An unacceptably high number of DePuy knees have debonded causing additional bone loss and requiring revision surgery. Those suffering from a debonded DePuy knee replacement device may wish to consult with a DePuy knee replacement attorney as they may qualify to seek compensation for their medical expenses from having to have two knee surgeries, costs of physical therapy, loss of consortium and pain and suffering.
More Recent DePuy Knee Lawsuit News:
No-Cost, No-Obligation DePuy Lawsuit Case Review If You or a Loved One Suffered from DePuy Knee Complications
Onder, Shelton, O'Leary & Peterson, LLC is a St. Louis personal injury law firm handling serious injury and death claims across the country. Its mission is the pursuit of justice, no matter how complex the case or strenuous the effort. Onder, Shelton, O'Leary & Peterson has represented clients throughout the United States in pharmaceutical and medical device litigation such as Pradaxa, Lexapro and Yasmin/Yaz, where the firm's attorneys held significant leadership roles in the litigation, as well as Actos, DePuy, Risperdal and others. The Onder Law Firm won $197 million in three talcum powder ovarian cancer lawsuits in St. Louis in 2016 and other law firms throughout the nation often seek its experience and expertise on complex litigation.