Depuy Knee Replacement Side Effects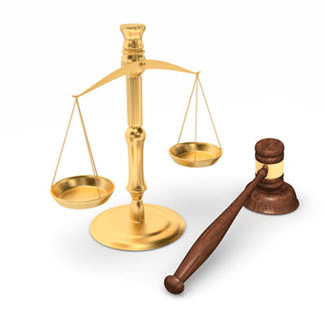 Patients are reporting serious complications resulting from the Depuy knee replacement system
Friday, December 15, 2017 - The Attune knee replacement device manufactured and marketed by Depuy Synthes, the medical devices unit of Johnson & Johnson, has been marketed as the solution of choice for people with knee pain, however, malfunctions of the device are preventing patients from leading a normal physical life. Patient reports and complaints highlight the various complications that Attune knee replacement recipients are experiencing and many patients report being in more pain after the knee replacement surgery than before having the procedure. Marketing executives at Johnson & Johnson claim that their DePuy Attune knee replacement device has a useful life of over 15 years, however, the device is failing some patients in as little as one year and may even fail within 6 months. When the Attune knee replacement device fails patients have few options other than to undergo expensive, potentially dangerous revision surgery. Some have chosen to sue Johnson & Johnson for the pain they are suffering as a result of having the Attune knee device implanted in them. The complications of the Attune knee replacement system include infection, buckling, loosening, and locking.
Complications such as infections can develop as a result of the un-sterile packaging and handling of the Attune knee replacement device or from the metal shavings that result from the "metal-on-metal" contact. Infections should be taken seriously since they can quickly spread out of control to the kidneys, liver or heart and pose a life-threatening situation. If an infection does not respond to treatment surgery could be required to remove the affected tissues. Redness and swelling are signs of potential infection. As a mechanical device, the Attune knee replacement must be physically inserted and attached to the bones above and below the knee. The Attune device is then cemented to the bone. When the cement or glue loosens the device rubs against the bone causing pain, infection, redness, and swelling.
Some patients have reported that their Attune knee buckles and locks up as a result of normal work-related physical exertion. If you are employed at an occupation that required heavy lifting or climbing ladders or stairs, the Attune knee replacement can buckle or lock up due to placing a heavy load upon, causing a potentially catastrophic fall. Construction workers, painters, landscapers, and roofers are all at risk of having a falling accident due to the Attune knee that could cause serious injury and even death. Because the Attune knee poses such a catastrophic safety risk to the lives of certain individuals, the FDA forced DePuy to recall two Depuy knee replacement systems, the LPS Diaphyseal Sleeve and the LPS Lower Extremity Dovetail because it was determined that there was a reasonable probability that a malfunction in the device was likely and could result in serious injury or death. People who have suffered serious injuries due to the malfunctioning of the DePuy Synthes Attune knee replacement device are choosing to contact knee replacement lawyers to sue the company and their parent Johnson & Johnson for reimbursement of medical expenses, lost wages, pain, suffering and other damages.
More Recent DePuy Knee Lawsuit News:
No-Cost, No-Obligation DePuy Lawsuit Case Review If You or a Loved One Suffered from DePuy Knee Complications
Onder, Shelton, O'Leary & Peterson, LLC is a St. Louis personal injury law firm handling serious injury and death claims across the country. Its mission is the pursuit of justice, no matter how complex the case or strenuous the effort. Onder, Shelton, O'Leary & Peterson has represented clients throughout the United States in pharmaceutical and medical device litigation such as Pradaxa, Lexapro and Yasmin/Yaz, where the firm's attorneys held significant leadership roles in the litigation, as well as Actos, DePuy, Risperdal and others. The Onder Law Firm won $197 million in three talcum powder ovarian cancer lawsuits in St. Louis in 2016 and other law firms throughout the nation often seek its experience and expertise on complex litigation.