Metal Hypersensitivity Can Cause DePuy Attune Knee Failure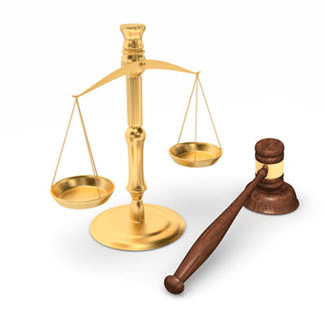 Seniors contemplating having a DePuy Knee replacement should be pre-screened for metal allergies and sensitivity
Friday, August 24, 2018 - The DePuy Attune knee replacement device is made primarily from Cobalt, an extremely hard metal with numerous industrial applications. DePuy knee replacement patients have reported adverse side effect and constant pain from "metal hypersensitivity". In addition, patients have experienced elevated levels of cobalt in their blood as microscopic cobalt shavings from the DePuy knee are absorbed into the bloodstream.
One example of metal hypersensitivity was the case of a 70 - year old women who underwent total knee replacement using the DePuy Attune Knee replacement device to alleviate her pain from osteoarthritis and the resultant bone on bone contact when she walked or stood. According to the National Institute of Health (NIH), the cobalt-chromium DePuy Knee replacement device was installed and within one month the elderly woman was in unbearable pain even greater than her original osteoarthritis. The patient reported swelling, instability, and the loss of range of motion, whenever standing up or putting weight on the knee. Walkers, crutches and other ambulatory aids failed as wells as anti-inflammatory drugs to alleviate the pain. The device became wobbly and unstable and the woman was unable to walk. Blood tests revealed "Serum cobalt was elevated and serum chromium was significantly elevated" the NIH reported," an indication that metal from the cobalt alloy had been absorbed into the blood.
The NIH goes on to explain that Cobalt-based knee and hip replacements can result in post-operative failures such as an allergic reaction that results in knee replacement failure requiring revision surgery. "Total knee arthroplasty (TKA) is an effective treatment option in patients with debilitating pain and limited knee function from joint arthritis. However, the procedure can result in perioperative complications, which most commonly include infection, instability, and implant failure, that often require revision arthroplasty (surgery) to restore patient function and mobility."
When the woman with metal hypersensitivity decided to undergo revision surgery surgeons were surprised to find that the knee was severely infected and that the body had rejected the cobalt in the knee. In addition, the patient has experienced severe bone loss that will affect her knee device performance going forward. "The femoral component was removed revealing severe bone loss and erosion, especially at the anterior femur and posterior femoral condyles, which were nearly completely resorbed. The lateral femoral epicondyle had a stress fracture line, most likely due to the weakened and resorbed bone leading to valgus collapse; this was seen after implant removal and was reduced and secured using a locking plate. The tibial component was completely loose and removed by hand, revealing again severe bone erosion and cyst formation. After the femur and tibia had been debrided to yield adequate bone stock, the revision TKA procedure was then completed."
The National Institute of health agrees that metal allergies and metal hypersensitivity, are other complication of knee replacement surgery using the DePuy Attune knee replacement device. The Institute concurs that metal allergies to the cobalt component of the DePuy knee "can cause significant joint dysfunction and implant failure." DePuy knee lawsuit to recover compensation for damages many patients have suffered as a result of this defective medical device.
More Recent DePuy Knee Lawsuit News:
No-Cost, No-Obligation DePuy Lawsuit Case Review If You or a Loved One Suffered from DePuy Knee Complications
Onder, Shelton, O'Leary & Peterson, LLC is a St. Louis personal injury law firm handling serious injury and death claims across the country. Its mission is the pursuit of justice, no matter how complex the case or strenuous the effort. Onder, Shelton, O'Leary & Peterson has represented clients throughout the United States in pharmaceutical and medical device litigation such as Pradaxa, Lexapro and Yasmin/Yaz, where the firm's attorneys held significant leadership roles in the litigation, as well as Actos, DePuy, Risperdal and others. The Onder Law Firm won $197 million in three talcum powder ovarian cancer lawsuits in St. Louis in 2016 and other law firms throughout the nation often seek its experience and expertise on complex litigation.