Knee Replacement Patients Need To Know What Is Wrong With Their Implanted Device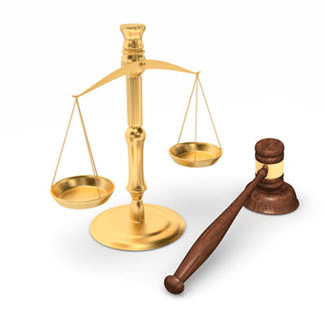 These are a few of the problems affecting approximately 10% of the millions of knee replacement devices manufactured by DePuy
Thursday, September 7, 2017 - If you are 65 years of age or older and have experienced knee pain or injury requiring a doctor's visit, chances are the doctor may have recommended totally replacing your knee with an artificial one manufactured by DePuy Synthes.
DePuy, a subsidiary of cosmetic, pharmaceutical and medical device giant Johnson & Johnson, has been marketing the faulty device to an unsuspecting American public since the year 2010 and in that time doctors have performed approximately 600,000 knee replacement procedures, many of which involved the DePuy Attune knee system.
Knee replacements are a major source of revenue for Johnson & Johnson and comprise a nearly $6 billion per year market. Johnson & Johnson dominates the knee replacement market by making familiar but overly optimistic assessments of their product in order to make sales and win market share. The company claimed that Attune was superior to competing brands because it supposedly improved stability, and provided a greater range of motion. Most importantly the company claimed the DePuy Attune knee replacement system would last at least 15 years, however many patients report problems in as little as six months, problems severe enough to require revision knee replacement surgery and all the potential complications having surgery in a hospital entails.
Instability, Locking, and Infections
Patients receiving the Attune knee have complained of instability in the artificial knee joint leading to slipping and falling accidents on common everyday walking surfaces, many with catastrophic consequences. Attune knee patients also experience non-stop pain which is often greater than the original knee pain they started with. Infections often occur in and around the knee joint itself as a material used in making the joint component oxidize as a result of unsterile factory conditions. Infections also occur at the site of the insertion of the femur or tibia into the knee replacement device.
DePuy has been the focus of hundreds if not thousands of complaints from those who are dissatisfied in one way or another with their knee replacement. Those who have suffered the defects of the DePuy knee replacement include one recipient who complained that their DePuy Attund knee implant was failing, causing instability and pain, a loss of strength and a loss of mobility. He also stated that even with a brace the DePuy knee regularly gives out, locks up, clicks and clunks and is warmer (possibly internally infected) to the touch. Another patient complained that his rehabilitation took a long time and outlasted his insurance coverage.
This has given rise to numerous DePuy Attune knee product liability lawsuits as a means for patients to move forwards with their lives, which often involves a revision surgery for implant a new knee replacement system, yet another rehabilitation period and a massive interruption in their lives.
More Recent DePuy Knee Lawsuit News:
No-Cost, No-Obligation DePuy Lawsuit Case Review If You or a Loved One Suffered from DePuy Knee Complications
Onder, Shelton, O'Leary & Peterson, LLC is a St. Louis personal injury law firm handling serious injury and death claims across the country. Its mission is the pursuit of justice, no matter how complex the case or strenuous the effort. Onder, Shelton, O'Leary & Peterson has represented clients throughout the United States in pharmaceutical and medical device litigation such as Pradaxa, Lexapro and Yasmin/Yaz, where the firm's attorneys held significant leadership roles in the litigation, as well as Actos, DePuy, Risperdal and others. The Onder Law Firm won $197 million in three talcum powder ovarian cancer lawsuits in St. Louis in 2016 and other law firms throughout the nation often seek its experience and expertise on complex litigation.