Medical Device Studies Are Looking More Like Infomercials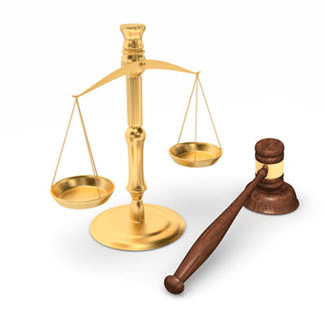 Trusting and unsuspecting senior citizens can be the victims of misleading medical device advertising
Monday, August 27, 2018 - Battle lines are being drawn in the multi-billion dollar knee replacement market and DePuy is determined to get their share. With approximately 70 million Americans expected to suffer from osteoarthritis by 2030, knee and hip replacement surgery is expected to be the number one surgical procedure.
One way that medical device manufacturers sell their product to an unsuspecting public is by commissioning and paying for "studies" that are nothing more than veiled "infomercials" for their product. DePuy Synthes paid for such a study recently in what it calls an "ongoing patient education campaign." Only the studies that advance the cause of increasing sales ever make it public and those that could in any way disparage the benefits or uncover the adverse consequences of a medical device ever become public and are buried. DePuy Synthes seeks to capitalize on the vast number of baby boomers that have become senior citizens with osteoarthritis is by commissioning such a study. Remember, asking DePuy Synthes if you need a knee replacement is as objective as asking your barber if you need a haircut, i.e., not very.
The title of the article in question is "New National Survey Uncovers the Surprising Impact that Knee and Hip Pain Has on Women's Emotional Well-Being." The article highlights that hip and knee pain can have adverse effects not only on one's physical mobility but can also affect negatively impact interpersonal relationships with a spouse, family members, and friends. The survey which was the meat of the study went out to 500 women age 45-65, "who have had joint replacement surgery and those planning to have joint replacement surgery." Results of the "survey" mirrored those that a lawyer might expect when asking a question of a witness, that is, never ask a question that you do not know the answer to in advance. Most women agreed that knee pain could prevent someone from living life to the fullest and that knee pain puts them in a bad mood. Only "more than half" felt that their knee pain was bad enough to prevent them from feeling as if they were part of a family, whatever that means. Astonishingly, only 2/3 of the women in the survey said that their hip replacement improved their relationship with their spouse.
The article goes on to quote the director from DePuy as saying that it is never too early to consider knee replacement as an option to treat hip and knee pain, and concludes with a call to action for those suffering from the early stages of osteoarthritis to "find more information about joint replacement options, find a doctor in your area, and learn about how every day women overcame their joint pain and returned to what they enjoyed most." Nowhere in the article are alternative treatments of osteoarthritis mentioned such as "over the counter pain relievers Aspirin, Ibuprofen, and Naproxen and topical ointments like Capsaicin, Salycin, and Menthol." Seniors are urged to consult explore all of their pain treatment options before agreeing to radical total knee replacement surgery. DePuy knee lawyers believe persons and family members of persons who were harmed by medical device defects may be eligible for real compensation for the pain, suffering, medical expenses, lost income and other damages suffered by filing a claim against DePuy.
More Recent DePuy Knee Lawsuit News:
No-Cost, No-Obligation DePuy Lawsuit Case Review If You or a Loved One Suffered from DePuy Knee Complications
Onder, Shelton, O'Leary & Peterson, LLC is a St. Louis personal injury law firm handling serious injury and death claims across the country. Its mission is the pursuit of justice, no matter how complex the case or strenuous the effort. Onder, Shelton, O'Leary & Peterson has represented clients throughout the United States in pharmaceutical and medical device litigation such as Pradaxa, Lexapro and Yasmin/Yaz, where the firm's attorneys held significant leadership roles in the litigation, as well as Actos, DePuy, Risperdal and others. The Onder Law Firm won $197 million in three talcum powder ovarian cancer lawsuits in St. Louis in 2016 and other law firms throughout the nation often seek its experience and expertise on complex litigation.