Knee Replacement Surgery Can Be More Painful Than You Think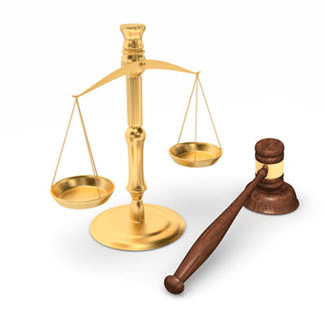 Many recipients of the DePuy knee replacement system suffer excruciating pain from day one
Friday, April 6, 2018 - Patients that have had DePuy knee replacement surgery report terrible bruising all over the leg, as well as severe swelling and chronic, unbearable pain initially as well as long after surgery. As a result, they are required to take dangerous pain medications such as fentanyl patches, an addictive opioid. DePuy artificial knees often feel wobbly and give the patient a feeling of insecurity for the fear of the joint locking or breaking. When patients complain to their surgeon of these adverse symptoms they are usually brushed off and told to exercise more and that the symptoms are only temporary. When pain and immobility persist years later doctors finally acknowledge that there is a problem and offer to fix the artificial knee with revision surgery.
Those trusting individuals that do not seek a second opinion can be faced with a doctor that is unwilling to admit that the first surgery was a failure. In such cases, the doctor will attempt to repair the knee replacement device problem by inserting shims and stabilizers at the point of contact with the leg bones. Such a correction seldom is successful if the original knee device was inserted at an improper angle and is out of alignment. Proper alignment of the lower leg to the upper leg is critical to the success of knee replacement surgery and can only be examined after the initial surgery has taken place and with modern specialty equipment. Examining the angle of upper and lower leg alignment is done using a digital x-ray and specialty computer software that some doctors are unaware of. It is imperative that people who are experiencing any of the postoperative problems associated with the DePuy knee replacement device seek a second medical opinion from an orthopedic physician not associated with their primary orthopedic surgeon.
People who work in occupations such as construction or in warehouses or outdoor occupations are particularly at risk as they are required to work with power tools and to be more mobile than those with a desk job. Since the knee joint is the largest joint in the body and is required to carry a person's full weight with every step, virtually any physical activity, no matter how slight can cause artificial knee failure. People who are or have become overweight are at increased risk of knee replacement failure. Some knee replacement patients have reported experiencing stress fractures in the two bones to which the knee device is attached, the fibula and tibia, from improper surgical implantation. In any event, knee replacement failure will require at least one revision surgery that is expensive and painful. Many times even the results of the initial surgery can be questionable.
When a DePuy knee replacement locks up there is no predicting the severity of the consequences to the patient. Serious injuries or even death can occur from falling while doing everyday activities such as attempting to walk down a flight of stairs or step up over a city curb. Such accidents could cause one to strike their heads and suffer contusions, brain injuries or paralysis. Ordinary people simply standing up, walking around, getting in and out of the car or attempting to squat down and play with their grandchildren are injured every day when their DePuy knee replacement system fails by wobbling, bucking, or locking. DePuy lawyers helping families nationwide harmed by DePuy knee defects can give you advice.
More Recent DePuy Knee Lawsuit News:
No-Cost, No-Obligation DePuy Lawsuit Case Review If You or a Loved One Suffered from DePuy Knee Complications
Onder, Shelton, O'Leary & Peterson, LLC is a St. Louis personal injury law firm handling serious injury and death claims across the country. Its mission is the pursuit of justice, no matter how complex the case or strenuous the effort. Onder, Shelton, O'Leary & Peterson has represented clients throughout the United States in pharmaceutical and medical device litigation such as Pradaxa, Lexapro and Yasmin/Yaz, where the firm's attorneys held significant leadership roles in the litigation, as well as Actos, DePuy, Risperdal and others. The Onder Law Firm won $197 million in three talcum powder ovarian cancer lawsuits in St. Louis in 2016 and other law firms throughout the nation often seek its experience and expertise on complex litigation.