Tibial Baseplate Debonding Complicates Knee Replacement Recovery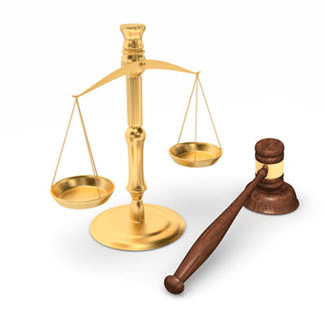 Senior citizens find it very difficult to fully recover from total knee replacement surgery and are often in more pain than their original condition. Tibial baseplate debonding complicates the matter
Saturday, July 21, 2018 - The typical DePuy Attune knee replacement patient is over 65 years old and is suffering from the crippling pain of osteoarthritis or "bone to bone" contact when attempting to walk. When asked to estimate the number of years the DePuy knee will last, most orthopedic surgeons will quote the patient a number of 15 to 20 years, basically the rest of the patient's life. Such has not been the case with the DePuy knee as patients in real life have experienced a DePuy knee failure rate of upwards of 6-8 % due to a variety of reasons. Nearly twenty percent of all DePuy knee patients say that they are in more pain after having had knee replacement surgery than they were before.
Most DePuy knees fail prematurely because of the poor fit between the shin bone (tibia) and the artificial knee sleeve into which it is inserted. In order to make up the space between the circumference of the tibia and the sleeve, a shim is wedged in and glued into place. This glue has been shown to fail and cause the knee device to wobble and twist around the shin bone resulting in unbearable pain and further scrapping away the tibia. When revision surgery is recommended a new knee device is usually necessary to make up for the bone loss caused by the first device. So many DePuy Attune knees have failed in this manner that the company, DePuy Synthes has completely redesigned their artificial knee to correct the original device's malfunctions. The mere fact that DePuy would redesign their original knee and correct the issue of debonding at the tibial baseplate begs the question why would DePuy Syntheses have to redesign their knee if their original knee worked in the first place? Those DePuy knee replacement patients whose DePuy knee has failed prior to the advertised 15-20 year guarantee are advised to speak with a DePuy Attune knee failure attorney to see if they qualify to join a class action suit or file an independent claim against DePuy for bringing a faulty medical device to market.
Senior citizens contemplating total knee replacement surgery are advised to think twice. Knee replacement surgery is major surgery requiring general anesthesia and all of the risks it entails. The knee is the largest joint in the body required to carry one's entire weight with every step. Total knee replacement surgery entails a lifetime of rehabilitation and "working out" in order to re-strengthen the muscles, ligaments and other connective tissues above, below, and surrounding the knee. Rehabilitation might never happen if the person is unwilling to engage in a program of physical fitness, or if the patient is overweight. In addition to tibial baseplate debonding there have been reports that the DePuy knee locks up, buckled, twists and can cause one to trip and fall. Catastrophic injuries have occurred when one attempts to negotiate a flight of stairs, step up and down from a curb or get in and out of their car. Tibial baseplate loosening can result in a loss in the confidence needed to walk naturally and required the use of a cane or a walker.
More Recent DePuy Knee Lawsuit News:
No-Cost, No-Obligation DePuy Lawsuit Case Review If You or a Loved One Suffered from DePuy Knee Complications
Onder, Shelton, O'Leary & Peterson, LLC is a St. Louis personal injury law firm handling serious injury and death claims across the country. Its mission is the pursuit of justice, no matter how complex the case or strenuous the effort. Onder, Shelton, O'Leary & Peterson has represented clients throughout the United States in pharmaceutical and medical device litigation such as Pradaxa, Lexapro and Yasmin/Yaz, where the firm's attorneys held significant leadership roles in the litigation, as well as Actos, DePuy, Risperdal and others. The Onder Law Firm won $197 million in three talcum powder ovarian cancer lawsuits in St. Louis in 2016 and other law firms throughout the nation often seek its experience and expertise on complex litigation.