Failed Knee Replacements Can Lead to Leg Amputation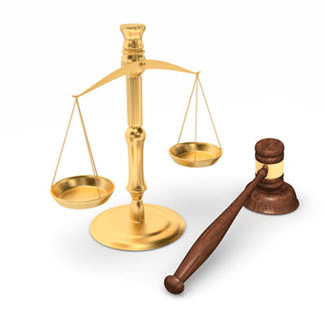 DePuy Knee replacement device failure can result in years and years of pain requiring mind-bending pain medication, being bed-ridden from depression, and never walking again
Friday, October 12, 2018 - DePuy Attune knee replacement patients are told to expect great things from their artificial knee but in reality, they may be extremely disappointed. Knee replacement patients are astonished at the degree of post-operative pain they are in and the extent of the trauma caused by the major surgery itself. Many suffer from depression as they are unable to withstand the rigors of post-operative physical therapy required of them. Their depression is increased by having to take potent pain relief medication such as Oxycodone daily for months to cope with the constant pain.
More than a few DePuy Knee patients regret their decision to undergo knee replacement surgery. It is not unusual for a failed knee replacement patient to require 2-4 revision surgeries. One DePuy Attune patient that was forced to undergo several revision surgeries actually said that had he known the degree of pain he would be in and that he would no longer be able to walk, he would have chosen to have his leg amputated! As a matter of fact, actually having one's leg amputated above the knee as a result of the failure of knee replacement devices really happens.
For example, the National Institute of Health cites an abstract written by Dr. Joseph Barnhart Department of Orthopedic Surgery, Baylor College of Medicine, Houston, Texas, that testifies to these amputations. "From 1983 to 1992, nine above-knee amputations were performed in eight patients for complications after total knee arthroplasty. The mean time from the initial knee replacement to amputation was 9.7 years. The average age of the four men and four women was 72 years. Eight knees had chronic infection and one had intractable pain after four revision attempts for aseptic loosening. Most patients had two revision arthroplasties after the original implant. In this series, the common factors that lead to amputation were multiple revision attempts in the presence of chronic infection, severe bone loss, and intractable pain. Earlier consideration of arthrodesis rather than multiple revision attempts is recommended to avoid such a poor outcome."
I have written many times that knee replacement surgery should be a last resort for people, especially senior citizens that are incapable of the physical demands knee replacement presents. Attaching the DePuy Knee Replacement device to the tibia can be complicated by osteoarthritis or knee injury. Osteoarthritis can develop when the protective component of the knee joint has become damaged. Bone to bone contact can create an irregular surface making cementing an artificial knee problematic. Osteoporosis in seniors can make the tibia bone too weak to support the artificial knee device. The DePuy Knee makes contact to the tibia using what is called the tibial baseplate which is a flat one size fits all device. Other DePuy options include a sleeve option for patients with weakened bone density. The patient's tibia is thus inserted into the sleeve and glued in place. Other knee replacement devices have a spike on either end that is hammered into the bone marrow of the lower Tibia and upper Femur snugly so as to fit tightly. The DePuy Attune Revision Knee Replacement system is designed to meet this broad range of anatomical variations. Attorneys representing DePuy knee lawsuits against the subsidiary of pharmaceutical giant Johnson & Johnson offer a no-cost, no-obligation case review.
More Recent DePuy Knee Lawsuit News:
No-Cost, No-Obligation DePuy Lawsuit Case Review If You or a Loved One Suffered from DePuy Knee Complications
Onder, Shelton, O'Leary & Peterson, LLC is a St. Louis personal injury law firm handling serious injury and death claims across the country. Its mission is the pursuit of justice, no matter how complex the case or strenuous the effort. Onder, Shelton, O'Leary & Peterson has represented clients throughout the United States in pharmaceutical and medical device litigation such as Pradaxa, Lexapro and Yasmin/Yaz, where the firm's attorneys held significant leadership roles in the litigation, as well as Actos, DePuy, Risperdal and others. The Onder Law Firm won $197 million in three talcum powder ovarian cancer lawsuits in St. Louis in 2016 and other law firms throughout the nation often seek its experience and expertise on complex litigation.