The New DePuy Attune Revision Knee Replacement System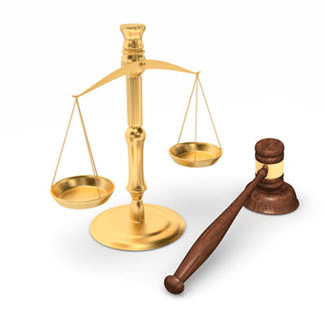 DePuy has totally redesigned the Attune Knee Replacement System to address the shortcoming of its original device
Thursday, September 13, 2018 - Since first coming to market in 2011, over one-half of a million patients, mostly senior citizens suffering from osteoporosis and osteoarthritis, have been sold the DePuy Attune knee replacement device by physicians as a potential solution to their chronic knee and leg pain. Problems have plagued knee replacement patients and shortly after having the surgery many complained of pain and instability caused by the device loosening around the point of attachment to the tibia (shin bone). As a result of an excessively high rate of failures, DePuy has been forced to redesign their artificial knee and begin marketing its replacement.
What can you expect from DePuy Revision Knee replacement surgery now that a totally redesigned Depu knee is on the market? According to DePuy Synthes, the DePuy Revision Knee system addresses the two primary reasons for knee replacement failure, loosening, and instability. The Millennium Research Report estimates that there are approximately 50,000 revision surgeries performed on knee replacement patients per year as the devices original failures manifest themselves in the form of a new and lucrative market. DePuy Synthes' answer to the malfunctioning DePuy Attune Knee was to bring to market The DePuy Revision Knee replacement system. The new artificial knee system addresses bone loss that is experienced in the great majority of knee replacement failures as it is adjustable in size to accommodate having to remove a section of the tibia due to the knee's looseness causing painful bone degradation. In an article recently published by Broadcast Med Inc., surgeons admit the reasons for knee replacement's high failure rate. "Although there are a variety of reasons that a primary knee replacement ultimately fails, the most common causes are for infection, instability, and loosening of the tibial/femoral implants."
The new DePuy Attune Revision Knee System is designed to allow rotation at the joint rather than to firmly secure the two sections of the knee and send the torque down to the point of connection with the shin. The new design addressed "bone defects" and improve the knee's stability. The website warns "Only an orthopedic surgeon can determine whether an orthopedic implant is an appropriate course of treatment. There are potential risks, and recovery takes time. The performance of the new joint depends on weight, activity level, age, and other factors."
Complaints about the adverse effects of the DePuy Attune knee were first registered with the US Food and Drug Administration (FDA) system called the MAUDE Adverse Event Reporting System. There DePuy Attune knee replacement device has been the subject of a great many of these complaints such as having serious blot clotting issues, having the knee installed crooked, leg numbness, constant pain, continued severe swelling, vein breakage and infections. Some patients have experienced instability in the knee joint so severe that they cannot walk except when shuffling thief feet. Attempting to climb or descend a flight of stairs or walk up a curb is out of the question. Many have hired DePuy Knee Replacement attorneys and filed a monetary claim against DePuy for reimbursement of the costly medical expenses, lost wages and pain and suffering.
More Recent DePuy Knee Lawsuit News:
No-Cost, No-Obligation DePuy Lawsuit Case Review If You or a Loved One Suffered from DePuy Knee Complications
Onder, Shelton, O'Leary & Peterson, LLC is a St. Louis personal injury law firm handling serious injury and death claims across the country. Its mission is the pursuit of justice, no matter how complex the case or strenuous the effort. Onder, Shelton, O'Leary & Peterson has represented clients throughout the United States in pharmaceutical and medical device litigation such as Pradaxa, Lexapro and Yasmin/Yaz, where the firm's attorneys held significant leadership roles in the litigation, as well as Actos, DePuy, Risperdal and others. The Onder Law Firm won $197 million in three talcum powder ovarian cancer lawsuits in St. Louis in 2016 and other law firms throughout the nation often seek its experience and expertise on complex litigation.