Senior Citizens Get Most DePuy Knee Replacements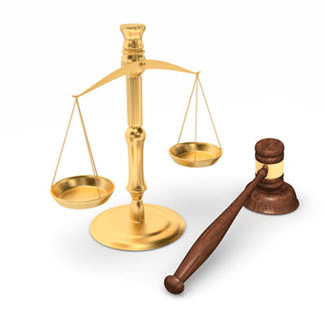 Why so many senior citizens need total knee replacement surgery
Friday, May 4, 2018 - Knee replacements were originally intended to help people in the general population who had suffered traumatic sports or automobile accident injuries. Today, however, the market for knee replacements amongst senior citizens is the largest and most rapidly expanding. According to https://www.radiantinsights.com, "Global market for hip and knee orthopedic surgical implants was valued at USD 17 billion in 2015. The market is projected to grow to USD 33 billion by 2022. Demand will be driven by a growing geriatric population across the world." In spite of the demand radical knee replacement surgery can be an unnecessary and ineffective treatment. Statistics analyzed by the American Academy of Orthopedic Surgeons and National Institute of health show that the average age of an artificial knee recipient is 70 years of age and some, about one in twenty, are over 85 years old.
Knee injuries earlier in life or just routine wear and tear can cause the protective cartilage and tissues in and around the knee to deteriorate over time resulting in bone on bone contact. The body reacts to the damage by producing excessive synovial fluid around the knee and this restricts the knee's range of motion and causes and unbearable pain. The tissues around the knee will not repair themselves and the pain only increases over time. Most senior citizens deal with their knee arthritis by having the fluid drained from the knee, taking anti-inflammatory and pain medications and staying off their feet as much as possible. Osteoarthritis or Rheumatoid affects most senior citizens. Knee conditions due to Osteoarthritis or Rheumatoid arthritis are irreparable and the most traditional arthroscopic surgery could hope to accomplish is to remove torn cartilage floating in the knee area or repair a torn ligament. Replacing a worn-out arthritic knee joint appears on the surface to be a logical solution, and it would be if the artificial knee actually worked as advertised.
The post-operative expectations put on an artificial knee by most senior citizen knee recipients is much less and the most they can hope for is to be able to walk with the aid of a cane, bend over and hug the grandkids, or maybe play an occasional round of golf. The objective of over 90% senior citizen knee recipients is to alleviate pain from Osteoarthritis or Rheumatoid Arthritis in the knee. Most knee recipients are done using the DePuy Synthesis knee replacement system and a high number of those people report being in more pain years after the operation than they suffered from the original arthritic condition. Many feel that they would have been better off had they refused to have the knee replacement surgery.
Regardless of their reduced expectations, senior citizens are at risk from the injuries that a defective DePuy artificial knee can cause such as slipping, tripping and falling when their DePuy knee locks or buckles under normal everyday usage. Senior citizens that have been injured by their defective DePuy knee replacement are hiring a DePuy Knee attorney and suing medical device maker Johnson & Johnson for their negligence in marketing the poorly designed DePuy knee replacement device.
More Recent DePuy Knee Lawsuit News:
No-Cost, No-Obligation DePuy Lawsuit Case Review If You or a Loved One Suffered from DePuy Knee Complications
Onder, Shelton, O'Leary & Peterson, LLC is a St. Louis personal injury law firm handling serious injury and death claims across the country. Its mission is the pursuit of justice, no matter how complex the case or strenuous the effort. Onder, Shelton, O'Leary & Peterson has represented clients throughout the United States in pharmaceutical and medical device litigation such as Pradaxa, Lexapro and Yasmin/Yaz, where the firm's attorneys held significant leadership roles in the litigation, as well as Actos, DePuy, Risperdal and others. The Onder Law Firm won $197 million in three talcum powder ovarian cancer lawsuits in St. Louis in 2016 and other law firms throughout the nation often seek its experience and expertise on complex litigation.