DePuy Synthes Redesigned Knee Replacement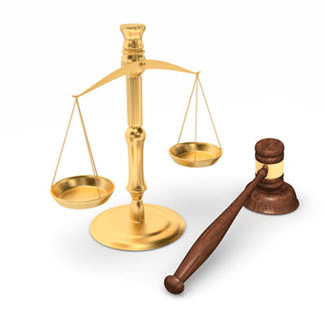 A high failure rate has prompted DePuy Synthes to redesign the Attune Knee Replacement Device and correct the device's debonding and subsequent bone loss
Friday, July 6, 2018 - Since it was first brought to market in 2010, the DePuy Attune Knee system has been implanted in more than 500,000 patients worldwide. Depuy Synthes brought the medical device to market using the FDA's 501 (k) fast-track program that permits a medical device to circumvent stringent testing if it can be shown to be substantially similar to another medical device already on the market. The DePuy Attune knee replacement device is marketed primarily to senior citizens suffering from knee joint pain due to osteoarthritis.
According to the Journal of Knee Surgery, the DePuy Attune knee replacement device is experiencing a high rate of premature failure due to the device's inability to affix securely to the lower leg called the tibia, better known as the shin bone. When the cement that holds the artificial knee device to the shin bone fails, the lower leg literally comes unglued and is free to rotate left to right and can cause a catastrophic injury from falling. Because the knee is required to support a person's full weight with every step, patients report excruciating pain from the artificial knee grinding on the tibia, rapidly degrading the bone. Some patients report that they are experiencing instability to a degree that they do not trust the knee will support them to walk. Others are in so much pain that one person said that he would rather have had his leg amputated than have to go through another knee replacement surgery with general anesthesia, and the accompanying long, painful, rehabilitation period.
When debonding occurs nothing less than revision surgery to reaffix the device is necessary. Quite often bone loss is so severe that a new artificial knee is required. In response to the failure of the original DePuy Knee replacement device, DePuy has completely redesigned their artificial knee. According to Medical Life Sciences News, registry data points to upwards of 6 percent of all DePuy knee replacement devices failing within ten years of implantation to the extent that knee revision surgery is necessary. Knee revision surgery is complicated when "large bone defects present reconstruction and fixation problems." (1) Six percent of 500,000 is roughly 30,000 cases where a complete revision knee is required. To meet that demand, DePuy has completely redesigned the DePuy Attune knee focusing on remedying the problems of debonding and the resulting bone loss.
If your DePuy Knee replacement device has failed prematurely requiring you to undergo knee revision surgery, you should speak with a DePuy Attune knee replacement lawyer to determine if you qualify to file a claim against DePuy Synthes and its parent company Johnson & Johnson for rushing a faulty medical device to market. Those suing DePuy Synthes and Johnson & Johnson are seeking reimbursement of the medical expenses, rehabilitation expenses, lost wages, pain and suffering, and compensation for all related damages.
More Recent DePuy Knee Lawsuit News:
No-Cost, No-Obligation DePuy Lawsuit Case Review If You or a Loved One Suffered from DePuy Knee Complications
Onder, Shelton, O'Leary & Peterson, LLC is a St. Louis personal injury law firm handling serious injury and death claims across the country. Its mission is the pursuit of justice, no matter how complex the case or strenuous the effort. Onder, Shelton, O'Leary & Peterson has represented clients throughout the United States in pharmaceutical and medical device litigation such as Pradaxa, Lexapro and Yasmin/Yaz, where the firm's attorneys held significant leadership roles in the litigation, as well as Actos, DePuy, Risperdal and others. The Onder Law Firm won $197 million in three talcum powder ovarian cancer lawsuits in St. Louis in 2016 and other law firms throughout the nation often seek its experience and expertise on complex litigation.