Doctors Perform Unnecessary Knee Replacement Surgeries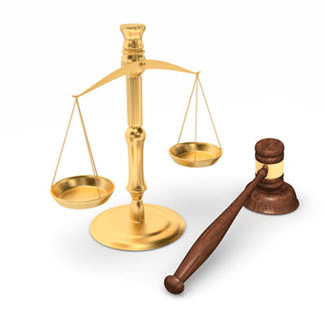 Trusting senior citizens are becoming the patient of choice when doctors recommend knee replacement surgery
Thursday, March 1, 2018 - Where does a pharmaceutical or medical devices company draw the line between practicing medical ethics and maximizing company profits? For the majority of companies that trade in drugs or medical devices that question is a moot point and they would never think of intentionally injuring their customers. For others, however, it seems that ethics may take a back seat to making money.
Originally, knee replacement surgery was reserved for patients that suffered catastrophic knee injuries from playing sports or from being in a motor vehicle accident. The market for knee replacement surgery has grown and is currently valued at around 9 billion dollars per year and is expected to grow to over 12 billion dollars per year in the next 5 to 10 years. Today's primary candidates for knee replacement surgery are the elderly who suffer from the common conditions of chronic rheumatoid arthritis osteoarthritis, rheumatoid arthritis, and post-injury arthritis.
As the baby boomer generation, individuals aged 65-85, matures, knee replacement surgery is quickly becoming the most frequently performed and most profitable surgical procedure. According to statistics, the majority of knee replacement recipients are 66-69 years old. The National Discharge Hospital Survey reports that over the last ten years more than 5 million knee replacements have been performed in the United States and that is only a percentage of those performed worldwide, a market that is growing at double-digit rates year over year.
Senior citizens, being trusting of their physicians, can be an easy target for doctors that put making money ahead of a patient's needs. In the past doctors would recommend anti-inflammatory drugs, exercise, and a sensible diet to treat most forms of arthritis, but now recommend the highly profitable knee replacement procedure.
Doctors today practice preventative medicine and are recommend knee replacement surgery at the first signs of arthritis using the logic that their arthritis is degenerative and will only get worse over time. Not only are senior citizens more trusting but also older people demand less from their legs knees.
According to studies, the average hospital charge for knee replacement surgery is around $50,000, takes a doctor about two hours to perform, and requires about as much technical expertise as changing the oil in a car. It is not hard to imagine that, human nature being what it is, that doctors will err on the side of recommending a knee replacement whenever possible. DePuy knee attorneys handling lawsuit cases assure patients affected by the failure of DePuy Knee replacement devices, that these type of lawsuits Johnson and Johnson the makers of DePuy Knee devices faces due to device failing many patients.
Senior citizens may be older and less physically active than younger adults, however, they feel the pain of infections, instability, and catastrophic fall that the DePuy knee replacement devices causes. As a result, thousands of people are suing DePuy Synthes and their parent company, Johnson & Johnson for reimbursement of medical expenses, rehabilitation, and pain and suffering. So many DePuy knee replacement devices have failed prematurely that the company has brought to market a new knee device specifically intended as a replacement device to be implanted during revision surgery.
More Recent DePuy Knee Lawsuit News:
No-Cost, No-Obligation DePuy Lawsuit Case Review If You or a Loved One Suffered from DePuy Knee Complications
Onder, Shelton, O'Leary & Peterson, LLC is a St. Louis personal injury law firm handling serious injury and death claims across the country. Its mission is the pursuit of justice, no matter how complex the case or strenuous the effort. Onder, Shelton, O'Leary & Peterson has represented clients throughout the United States in pharmaceutical and medical device litigation such as Pradaxa, Lexapro and Yasmin/Yaz, where the firm's attorneys held significant leadership roles in the litigation, as well as Actos, DePuy, Risperdal and others. The Onder Law Firm won $197 million in three talcum powder ovarian cancer lawsuits in St. Louis in 2016 and other law firms throughout the nation often seek its experience and expertise on complex litigation.