What Are The Signs Of Knee Replacement Failure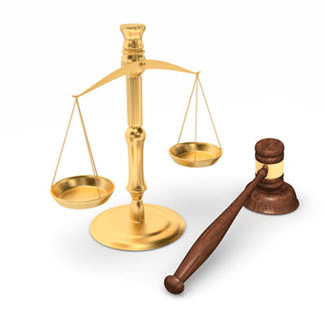 Knee replacement failures are accompanied by unmistakable symptoms
Friday, September 29, 2017 - Nobody expects their new knee replacement surgery to fail, but thousands of Americans are facing just that reality. There comes a point in time, post knee replacement, when you may have to accept the fact that something has gone horribly wrong with your new knee and that you may need to get a second or third opinion from an orthopedic surgeon as to just what may be the problem. Approximately 90% of knee replacements are successful, however, 5-10% of the hundreds of thousands of knee replacements done every year fail prematurely leaving patients with life altering problems. A revision knee surgery will require an extended rehabilitation period often longer than the original rehab period. A second surgery could leave the patient out of work for a year or more and there is often no guarantee that their job will be there for them when they return. A lack of mobility and diminished quality of life and even the loss of their job from no longer being able to work are definite possibilities. The latter is especially damaging to a younger man or women, around 45 years old who may lose everything due to a knee that is wobbly or locks up and causes a catastrophic on the job accident. Accidents such as falling from a second or third story floor in a warehouse or construction site could cause paralysis or even immediate death. Even a 1% failure rate is unacceptably large when you consider there have been oaver 5 million knee replacements since 2001. If you have had a knee replacement and are experiencing abnormal symptoms you need to see a new doctor and also gather your medical records. Here are a few of the postoperative symptoms to look for that could indicate that your new Depuy Attune knee replacement device is failing.
The first symptom is pain. Pain is never good and the purpose of getting a new knee in the first place is to relieve knee pain so that you can get back to work or back to enjoying a normal retirement. Thousands of Depuy knee replacement patients are reporting that after surgery and the recommended period of rehabilitation, they are now in more pain than the original knee pain that the knee replacement was intended to alleviate.
Pain is often accompanied by swelling not only around the knee joint but also at the two insertion points where the device is attached to the bones. Tendons and ligaments do not always accept the foreign knee device and never properly return to their natural position leaving a knee replacement patient in constant pain. Also, the knee replacement socket can loosen causing instability leaving the victim of the failed knee replacement nearly 100% immobilized.
If your leg feels abnormally warm to the touch you may have developed an infection around your artificial knee joint. There have been questions as to DePuy's ability to adequately sterilize certain components of the knee joint because of their polypropylene coating and dangerous, often deadly, internal infections are known to develop.
More Recent DePuy Knee Lawsuit News:
No-Cost, No-Obligation DePuy Lawsuit Case Review If You or a Loved One Suffered from DePuy Knee Complications
Onder, Shelton, O'Leary & Peterson, LLC is a St. Louis personal injury law firm handling serious injury and death claims across the country. Its mission is the pursuit of justice, no matter how complex the case or strenuous the effort. Onder, Shelton, O'Leary & Peterson has represented clients throughout the United States in pharmaceutical and medical device litigation such as Pradaxa, Lexapro and Yasmin/Yaz, where the firm's attorneys held significant leadership roles in the litigation, as well as Actos, DePuy, Risperdal and others. The Onder Law Firm won $197 million in three talcum powder ovarian cancer lawsuits in St. Louis in 2016 and other law firms throughout the nation often seek its experience and expertise on complex litigation.