Knee Replacement Market Estimated to Reach $10 billion Annually by 2024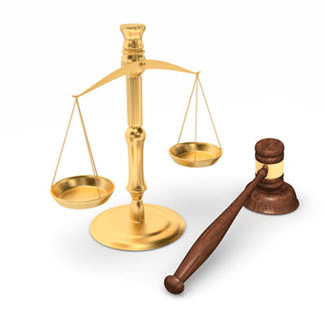 As long as there is money to be made manufacturing artificial knees, DePuy and Johnson & Johnson will continue to upgrade and improve the DePuy Attune line of knee replacement devices
Wednesday, October 24, 2018 - Medical device manufacturing is first and foremost a business and as such companies exist to make money. Corporate executive such as the ones at DePuy Synthes are responsible to report their results every quarter to their shareholders that will be quick to replace them should profits diminish. As a member of the Johnson & Johnson companies, Depuy Synthes is responsible for manufacturing and marketing an array of medical devices such as orthopedic products and services for joint reconstruction.
At the forefront of the company's efforts is the knee replacement market. Knee replacement surgery is fast becoming the leading surgical procedures performed around the world. The reason given for the rapid expansion in the knee replacement market is the burgeoning and rapidly aging baby boomer population. Those seniors entering their early seventies and eighties suffer more and more from osteoarthritis of the knees due to leading a physically active lifestyle when they were younger. Playing tennis, hiking, and running has taken a toll on their knees and a great number of seniors now live with constant knee pain. Total knee replacement surgery offers a way to alleviate their suffering.
The website magazine, Orthopedic Design & Technology has written that "Global Total Knee Replacement Market is projected to reach $10 billion by 2024, according to a new research report by Global Market Insights Inc. Total knee replacement market will witness a compound annual growth rate (CAGR) of 3.7 percent during the forecast period owing to expanding aging population pool worldwide coupled with increasing prevalence of degenerative diseases. The geriatric population is more prone to suffer from degenerative diseases such as osteoporosis resulting in demand for total knee replacement procedures."
Of the total number of seniors opting for total knee replacement, senior women suffering from a bone-weakening condition called osteoporosis are leading the way. According to the International Osteoporosis Foundation, approximately 200 million women around the world suffer from osteoporosis. DePuy has addressed the shortcomings of its previous artificial knee device, the DePuy Attune Knee replacement as well as refocussed on senior women's diminished bone density issues, with the DePuy Attune Revision Knee Replacement Device. According to the DePuy website "The ATTUNE Revision Knee System is a comprehensive revision system...to address key challenges in revision knee arthroplasty, designed to enable surgeons to manage a broad range of complex primary and revision knee procedures. The system is designed to address bone defects, provide stability, provide enhanced fixation options, and deliver an efficient technique." Previous versions of the DePuy Attune knee have failed a high number of elderly patients because the senior's bone deterioration led to fractures. In addition, the original DePuy knee device was prone to debond from the tibia due to an inadequate bonding compound (glue). Attorneys handling DePuy knee failure lawsuits work on contingency, meaning you never pay legal fees unless we win compensation for you.
More Recent DePuy Knee Lawsuit News:
No-Cost, No-Obligation DePuy Lawsuit Case Review If You or a Loved One Suffered from DePuy Knee Complications
Onder, Shelton, O'Leary & Peterson, LLC is a St. Louis personal injury law firm handling serious injury and death claims across the country. Its mission is the pursuit of justice, no matter how complex the case or strenuous the effort. Onder, Shelton, O'Leary & Peterson has represented clients throughout the United States in pharmaceutical and medical device litigation such as Pradaxa, Lexapro and Yasmin/Yaz, where the firm's attorneys held significant leadership roles in the litigation, as well as Actos, DePuy, Risperdal and others. The Onder Law Firm won $197 million in three talcum powder ovarian cancer lawsuits in St. Louis in 2016 and other law firms throughout the nation often seek its experience and expertise on complex litigation.