Total Knee Replacement Questions and Answers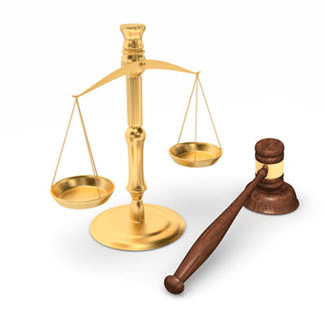 The high failure rate of the DePuy Knee replacement device has prompted new patients to ask more questions
Friday, August 31, 2018 - How many knee replacement surgeries are performed in the US per year? Currently, around 700,000 total knee replacement surgeries are done each year but with an exploding senior population, that number is expected to increase to several million per year within the next decade.
Is There an age limit on knee replacement surgery?
Currently there is no age limit on knee replacement, however, people are concerned that medical device companies may be taking advantage of senior citizens in pain from osteoarthritis. Over 90% of knee replacements are done on the elderly yet orthopedic surgeons insist that the main consideration is the degree of pain a person is in, not their age. A person who is elderly may be less able to cope with the stress of surgery as well as the post-operative physical rehabilitation that total knee replacement requires. The older a knee replacement patient is the greater the odds that they will not have sufficient bone structure to handle a total knee replacement surgery.
How long is knee replacement rehab?
The amount of time that it takes to recover from total knee replacement surgery varies with each patient but generally takes 3 months to one year for swelling and pain to subside. Approximately 6-8 percent of DePuy Attune knee replacements fail within a year or two requiring a second and painful revision surgery.
What is the total knee replacement success rate?
Total knee replacement's success rate depends on how strict a definition you put on the word "success." If you define success as being able to do physical activities like running and jumping pain-free, the success rate would be close to zero. If success is defined as being able to tolerate the pain of a failed knee replacement device, maybe the success rate could be 50%. If you only include the patients that are not in so much pain that they do not need to have the knee replaced or revised a second time, the success rate could be as high as 90%.
Does total knee replacement restrict one's mobility?
Many knee replacement patients report a feeling of not trusting their knee replacement when walking up or down stairs or while doing other actions that could result in a catastrophic fall. Knee replacement patients are usually unable to kneel down without extreme pain.
How long can a total knee replacement patient expect their knee to last? Approximately 10% of knee replacements sold by industry leader DePuy Synthes fail within a year or two, not the 20-25 years that the company guarantees. This is usually due to the device becoming debonded at the tibia due to the patient having the insufficient bone strength to handle the implant, to begin with.
Most experts agree that total knee replacement should be a treatment of last resort as the reason for knee replacement is usually also the reason they fail. Osteoporosis in senior citizens can make a knee replacement patient unfit for the implant and cause the device to debond prematurely. If you are contemplating getting a knee replacement you should speak with others who have the device and warn you what to expect. For more questions and answers from DePuy knee attorneys and to see if you qualify to file a DePuy knee case.
More Recent DePuy Knee Lawsuit News:
No-Cost, No-Obligation DePuy Lawsuit Case Review If You or a Loved One Suffered from DePuy Knee Complications
Onder, Shelton, O'Leary & Peterson, LLC is a St. Louis personal injury law firm handling serious injury and death claims across the country. Its mission is the pursuit of justice, no matter how complex the case or strenuous the effort. Onder, Shelton, O'Leary & Peterson has represented clients throughout the United States in pharmaceutical and medical device litigation such as Pradaxa, Lexapro and Yasmin/Yaz, where the firm's attorneys held significant leadership roles in the litigation, as well as Actos, DePuy, Risperdal and others. The Onder Law Firm won $197 million in three talcum powder ovarian cancer lawsuits in St. Louis in 2016 and other law firms throughout the nation often seek its experience and expertise on complex litigation.