Johnson & Johnson's History of Product Recalls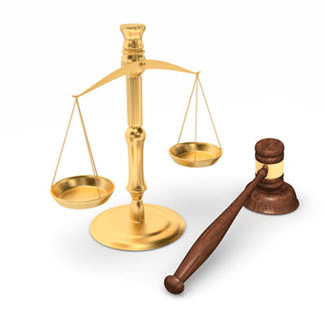 The DePuy knee replacement product failure is only one in a list of JNJ's product failures
Friday, March 23, 2018 - The history of a company and the products they produce play a large role in determining the company's reputation. Companies go to great lengths to create and protect their good reputation so that consumers can purchase their products with confidence. This is true of companies in every industry. What is also true is that a company should be judged by their product failures as well as their successes, especially when those failures lead to personal injuries and wrongful deaths. Johnson & Johnson, known as a kind and a compassionate company that manufactures baby products also owns a medical devices unit that has a history of medical device failures that have had catastrophic consequences for consumers.
For example, Depuy Synthes, a member of the Johnson Medical Group, is the maker of the industry-leading Attune Knee Replacement System. The Depuy Knee was the subject of a Class One recall by the U.S. Food and Drug Administration (FDA) that stated that the devices, "may not be able to handle the loads transferred to them during normal activities," and that there was a likelihood that the product can cause, "serious adverse health consequences including death." The DePuy knee replacement system was launched in 2013 and to date has been implanted in over 500,000 people in over 40 countries.
In 2010 the same Johnson & Johnson subsidiary, DePuy Synthes issued a voluntary worldwide recall of the ASR XL Acetabular System and the ASR Hip Resurfacing System. The hip replacement system's premature failure forced patients to undergo a second, dangerous and expensive revision surgery. Infections, tissue damage, swelling, and chronic hip pain were common complaints made to government agencies that led to the recall.
Another branch of the Johnson & Johnson Medical Devices Group is Ethicon, maker of the Physiomesh Hernia Repair product. In May of 2016, Physiomesh was recalled by the FDA because of the high rate of complaints that have led to injured parties suing the company. The hernia mesh in question is made from polypropylene, a low quality, inexpensive material that was substituted for the safer, more expensive alternative in order to increase company profits. This was done in spite of polypropylene clearly warning consumers that the use of the product was prohibited for "permanent use within the body."
Two other well-known Johnson & Johnson products, No More Tears Baby Shampoo and Johnson's Baby Powder, have been the subject of thousands of lawsuits that allege the products cause various adverse health effects. No More Tears was recalled because the product contains 1,4-dioxane and formaldehyde embalming fluid, and Johnson's Baby Powder has been on the guilty end of a string of lawsuits that claim that the baby powder can be linked to Ovarian cancer in women.
This undeniable string of product failures leading to serious injuries and deaths, as well as Johnson & Johnson's unwillingness to admit their responsibility, should lead consumers to question any medical device or consumer product the company may have a hand in manufacturing or marketing. It is no wonder that thousands of people that are suffering from the DePuy knee replacement are suing the company when they are forced to undergo yet another knee replacement revision surgery. Attorneys handling DePuy Knee lawsuits and with a successful DePuy knee lawsuit history are ready to consult.
More Recent DePuy Knee Lawsuit News:
No-Cost, No-Obligation DePuy Lawsuit Case Review If You or a Loved One Suffered from DePuy Knee Complications
Onder, Shelton, O'Leary & Peterson, LLC is a St. Louis personal injury law firm handling serious injury and death claims across the country. Its mission is the pursuit of justice, no matter how complex the case or strenuous the effort. Onder, Shelton, O'Leary & Peterson has represented clients throughout the United States in pharmaceutical and medical device litigation such as Pradaxa, Lexapro and Yasmin/Yaz, where the firm's attorneys held significant leadership roles in the litigation, as well as Actos, DePuy, Risperdal and others. The Onder Law Firm won $197 million in three talcum powder ovarian cancer lawsuits in St. Louis in 2016 and other law firms throughout the nation often seek its experience and expertise on complex litigation.