The FDA Recalls Depuy's LPS Diaphyseal Sleeve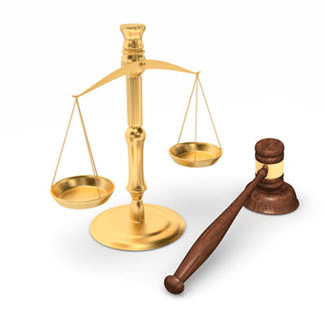 The Food and Drug Administration decision to force DePuy Synthes to recall the LPS Diaphyseal Sleeve may illustrate Johnson & Johnson's most serious medical device failure to date
Friday, April 13, 2018 - A Class I recall is the strictest form of a recall issued by America's health regulator, the Food and Drug Administration in situations where the use of faulty devices may cause serious injury or death.
On February 22, 2013, a member of the Johnson & Johnson medical devices group, DePuy Synthes, was forced by the U.S. Food and Drug Administration, FDA to issue a voluntary recall all LPS Diaphyseal Sleeves manufactured between the years 2008 and 2012. According to the FDA, the use of the term "recall" occurs "when a manufacturer takes a correction or removal action to address a problem with a medical device that violates FDA law. Recalls occur when a medical device is defective, when it could be a risk to health, or when it is both defective and a risk to health." The LPS Diaphyseal Sleeve is a key component of the DePuy Attune knee replacement system implanted in millions of individuals in the United States and the world over. The Class One recall is the most serious of the three forms of product reprimand issued by the US government and is appropriate only in situations "where there is a reasonable chance that a product will cause serious health problems or death."
DePuy Orthopaedics initiated the recall because the product has a tendency to fracture at the taper junction. "The LPS Diaphyseal Sleeve to Diaphyseal Sleeve Base taper connection may not be sufficient to accommodate potential physiologic loads that may be transferred to the junction during normal gait activities by some patients." In other words, the DePuy knee replacement system is prone to locking up and buckling during normal everyday usage, and when it does the resultant fall could result in catastrophic injuries or even death. Such a joint failure could lead to the "loss of limb, infection, compromised soft tissue and death," and the FDA advised that those with the DePuy knee replacement device follow up and report any looseness, pain or swelling with their doctors. Since doctors rarely admit their own mistakes it would be advisable to seek an out of town doctor with no ties to your primary orthopedic surgeon.
At what point does one surmise that recalling a dangerous product and responding to floods of lawsuits is merely a cost of doing business? Is there a point in the life of a medical device maker that it becomes more profitable to rush a product to market rather than make absolutely sure that the product is safe for consumers in the first place? This may be the juncture where pharmaceutical and medical device maker finds itself today. Is Johnson & Johnson so big that is no longer makes financial sense for them to thoroughly test their medical devices before complaints, government recalls and lawsuits force them to do so?
If you or a family member have been implanted with the DePuy LPS Diaphyseal Sleeve used with the DePuy LPS Limb Preservation System, you may have a case to sue Johnson & Johnson for their negligence in bringing a defective product to market. For more information about DePuy Knee recall and DePuy knee attorneys.
More Recent DePuy Knee Lawsuit News:
No-Cost, No-Obligation DePuy Lawsuit Case Review If You or a Loved One Suffered from DePuy Knee Complications
Onder, Shelton, O'Leary & Peterson, LLC is a St. Louis personal injury law firm handling serious injury and death claims across the country. Its mission is the pursuit of justice, no matter how complex the case or strenuous the effort. Onder, Shelton, O'Leary & Peterson has represented clients throughout the United States in pharmaceutical and medical device litigation such as Pradaxa, Lexapro and Yasmin/Yaz, where the firm's attorneys held significant leadership roles in the litigation, as well as Actos, DePuy, Risperdal and others. The Onder Law Firm won $197 million in three talcum powder ovarian cancer lawsuits in St. Louis in 2016 and other law firms throughout the nation often seek its experience and expertise on complex litigation.